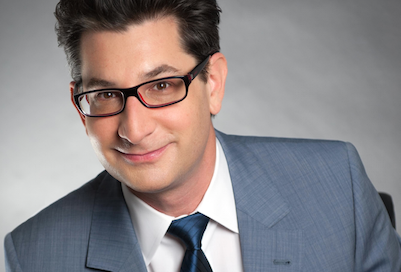 Clay Epstein's Los Angeles-based sales agency Film Mode Entertainment (FME), in talks with buyers at the virtual Cannes market on As Sick As They Made Us and Dig, has set up a consultancy business.
FME Consulting will help filmmakers navigate all stages of the filmmaking process from development to financing, production, and distribution.
The division will run separately from the sales business, so Film Mode will not necessarily handle sales on films from consultancy clients unless it suits both parties. Similarly sales clents will only access consultancy services if they request it.
Epstein and his team have commenced virtual market talks on As Sick As They Made Us, which is in production and tells of a newly divorced woman who has found love and tries to make peace with her dysfunctional family. Dustin Hoffman, Candice Bergen, Simon Helberg and Dianna Agron star.
The virtual Cannes market sales roster includes thriller Dig with Emile Hirsch, Liana Liberato and Thomas Jane, about a widower and his deaf daughter who are taken hostage at the demolition site of their home by a couple determined to retrieve something of value.
Recent sales credits include Anti Life (Breach ) starring Bruce Willis, Slayers with Thomas, Jane, Malin Ackerman, and Abigail Breslin, and Chick Fight with Alec Baldwin, Ackerman and Bella Thorne,
FME struck a JV with Screen Media in 2019 to represent the latter's library of more than 600 titles include What's Eating Gilbert Grape with Leonardo DiCaprio, and Monster starring Charlize Theron in her Oscar-winning performance.
The company has a first-look partnership with financier BondIt Media Capital that has covered the likes of the upcoming Slayers with kerman, Abigail Breslin and Thomas Jane, and Stage Mother starring Jacki Weaver, Lucy Liu and Adrian Grenier, and Crypto with Kurt Russell, Luke Hemsworth, and Alexis Bledel.