Naji Abu Nowar's debut feature will be released theatrically in late 2015.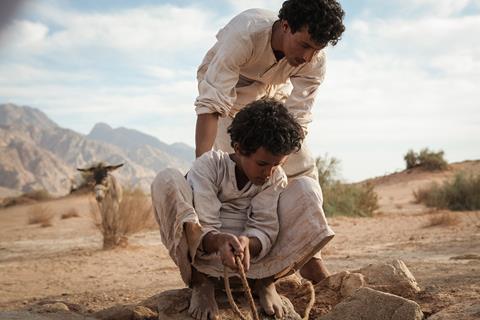 Film Movement has acquired North American rights to Theeb.
Naji Abu Nowar's debut feature screens in New Directors/New Films this week and follows a young boy who sets off on a dangerous journey across the desert at the height of World War I.
The New York-based distributor picked up the rights to the film at the European Film Market during the Berlinale last month. The deal was finalised by Film Movement's president Michael E. Rosenberg with Nicole Mackey at Fortissimo Films.
A late 2015 theatrical release is planned, followed by on-demand, digital and home video releases.
Rosenberg commented: "To discover a striking new film from a region not often seen in cinemas, as well as to begin a relationship with such a promising first-time filmmaker, makes this acquisition especially rewarding for us. We are looking forward to bringing this accomplished, unique film to North American audiences."
"We are thrilled to have Film Movement as the North American distributor for Theeb. The film just had its Jordanian premiere this week under the desert stars in Wadi Rum, and we are confident it will continue to win awards and prosper wherever it plays," added Mackey..
Film Movement's recent acquistions include Melanie Laurent's Breathe and Jessica Hausner's Amour Fou.