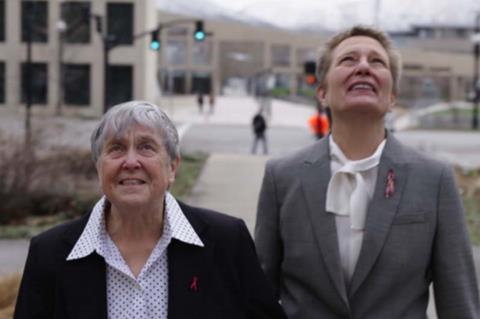 Andrew Herwitz's The Film Sales Company heads to Sundance this week with worldwide sales rights to two world premiere documentaries.
Jenny Mackenzie's Documentary Premieres selection Quiet Heroes, co-directed by Jared Ruga and Amanda Stoddard, hails from new production venture Vavani and premieres on January 21.
The film centres on Dr. Kristen Ries, an infectious disease specialist who arrived to start her new life in Salt Lake City on the same day as the Center For Disease Control published its first report on what would become known as AIDS.
As the growing stigma surrounding the disease saw many doctors refuse to treat people with AIDS, Ries assembled a group of dedicated medical professionals, including an order of Catholic Nuns, to take care of AIDS patients.
This Is Home in World Cinema Documentary Competition is directed by Alexandra Shiva and features Blumhouse's Jason Blum as executive producer. The selection premieres on January 20.
The film recounts the story of a tight-knit community of Syrian immigrants who are resettled in Baltimore in the US and find their lives turned upside-down again when President Trump issues his travel ban on refugees for Muslim-majority countries
Epix pre-bought US pay-TV rights and Herwitz handles the balance of rights throughout the world.
The 2018 Sundance Film Festival runs from January 18-28 in Park City and Salt Lake City, Utah.