Film finance experts discussed the short and long term consequences of Brexit at today's Screen Film Summit.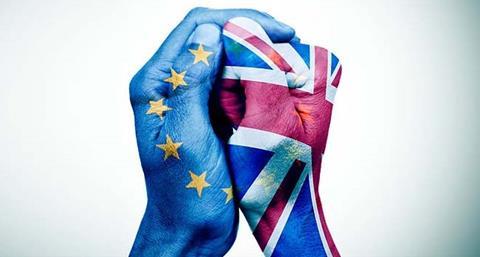 Brexit is having a positive impact for some film investors, but the long-term picture is more murky, according to a panel of film finance experts speaking at today's Screen Film Summit (Nov 24).
Talking at London's Picturehouse Central, Tim O'Shea, senior investment director at Ingenious, said: "For us in the short term there is certainly opportunities for producers.
"We are seeing much more interest since the vote. The falling value of the sterling means North American producers want to shoot over here because their dollars will go further, coupled with our tax credits, world leading crew and services. There are many opportunities here."
While the prevailing mood in the UK film industry has been glum in response to the referendum result, Paul Brett, director at Prescience Film, said the strength of the UK film industry still makes it a world class place to make movies,
"In the last 20 years the British film industry has had tremendous support from the government. Our tax credits are very well respected around the world. EIS (Enterprise Investment Schemes) and other investment schemes are completely legitimate and bring in masses of investment for films. We have fantastic studios. We are really regarded as a shining light and that will continue to take precedence despite [the Brexit] referendum."
Gary Collins, CEO at Red Rock Entertainment, was equally bullish about the impact of the referendum.
"I didn't vote for it, but I don't really have a problem with change," he said. "I think the biggest governing body over everything is the marketplace. I think the marketplace will adjust and there will be business as normal. What it will do is create different opportunities, some maybe bigger, some maybe smaller, but I don't think it will be the nail in the coffin."
However, while the falling pound has benefits for inward investment into the UK, it is also a double-edged sword, according to O'Shea.
"International rights can and will always be traded in dollars," he said. "The fact that the dollar is very strong, the fact that sterling fell against it, makes it harder for distributors and makes it harder to get those pre-sales away which are needed to get anything going."
Another issue is EU subsidies, for example those from Creative Europe. "[They] are a huge source of support at very early stages for lots of producers," said O'Shea.
Peter La Terriere, managing director at European Film Bonds added: "[Imagine] a UK film crew working on a Canadian-Spanish co-production, trying to get a Spanish subsidy; those kinds of things will become quite painful. [But] does this really matter if the pound stays low and Netflix buys everything?"
Phil Hunt, co-managing director at Bankside Films & Head Gear Films, summed up the mood by suggesting that canny financiers will make the referendum result work for them.
"I'm an opportunist and in some ways the more fragmented the business becomes and the more experienced I've become in the film business, the more opportunities arise for Head Gear," he added.