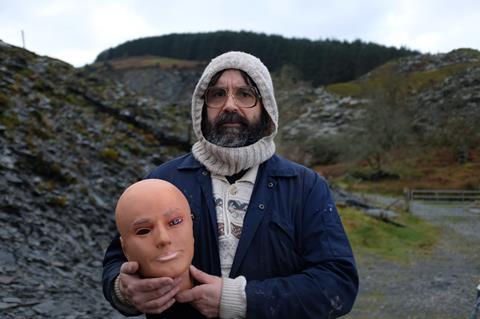 Filming has begun on Jim Archer's UK comedy feature Brian & Charles for Film4 and the BFI, starring David Earl.
Earl, who also co-wrote the film with Chris Hayward, is best known for his darkly comedic roles in Ricky Gervais series' Derek and After Life.
Archer's credits include episodes of BBC sitcom The Young Offenders and the 2017 short Brian & Charles, on which the feature is based and also starred Earl.
The production is taking place in North Wales.
The story centres on Earl's alter-ego, Brian Gittins, and his unlikely friendship with a robot named Charles. Co-writer Hayward takes on the robot role, with futher cast including Lynn Hunter, Louise Brealey, Jamie Michie and Nina Sosanya.

Brian & Charles is produced by Rupert Majendie for Mr Box, a UK production company set up in 2014 to offer comedians a platform to create and broadcast their own sketches and podcasts. The executive producers are Damian Jones, Mary Burke for the BFI, and Lauren Dark and Ollie Madden for Film4.
The film was due to shoot in March but was delayed due to the pandemic.