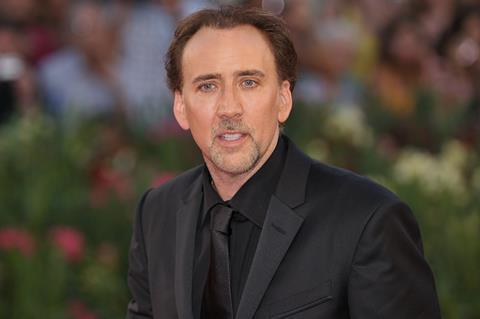 Nicolas Cage will star in the martial arts action saga Jiu Jitsu, which Highland Film Group (HFG) has introduced to buyers at Filmart.
Dimitri Logothetis will direct from a screenplay based on the comic book of the same name that he adapted with Jim McGrath, and is producing alongside Martin Barab.
Alain Moussi, an actor and stunt performer whom Logothetis directed in Kickboxer: Retaliation, plays Jake, a war veteran and master jiu jitsu fighter who belongs to an ancient order that for thousands of years has battled an alien invader every six years to determine the fate of mankind.
When Jake, injured and suffering from amnesia after an alien assault, refuses to fight the invader, he is rescued by Wylie (Cage) and a team of jiu jitsu fighters who must help him recover his memory and regain his strength to band together and defeat the invader.
"After we successfully reintroduced the Kickboxer franchise to a new generation of martial arts fans with the sixth and seventh entries in the series, we set out to up the ante with a sci-fi martial arts franchise that could bring the same kind of intensity and longevity to a new arena," said Logothetis.
Cage recently appeared in Mandy, Spider-Man: Into The Spider-Verse, and can next be seen in Jason Cabell's Running With The Devil opposite Laurence Fishburne and Leslie Bibb, Primal with Famke Janssen, and Grand Isle with Luke Benward and Kelsey Grammer.
HFG's production and sales slate includes: Joe Carnahan's Boss Level starring Frank Grillo, Naomi Watts and Mel Gibson; Michael Cristofer's The Night Clerk starring Tye Sheridan, Ana de Armas and Helen Hunt; Marc Meyer's thriller We Summon The Darkness with Alexandra Daddario; and Shawn Ku's action thriller A Score To Settle starring Cage.