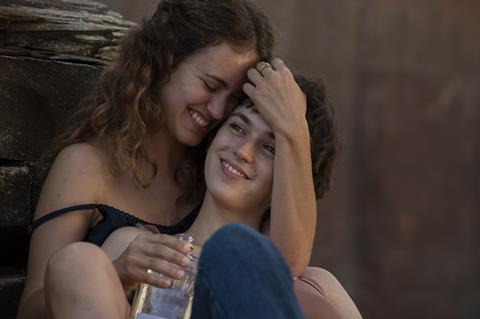 Filmax has acquired international rights to the 1970s-set womens rights drama In The Company Of Women, directed by Spanish actress-turned-director Silvia Munt, and is presenting a promo to buyers in Berlin.
Inspired by real events, In The Company Of Women is about a group of women from Rentería, in the Basque Country, who fought for women rights in Spain throughout the 1970s, helping many to cross the border into France, where they were able to secure safe and dignified abortions.
Alicia Falcó, Itziar Ituño and Elena Tarrats star; the writers are Munt and Jorge Gil Munarriz, director and writer of documentary El Método Arrieta.
The feature has been produced by Basque production outfit Irusoin, which is behind Agustí Villaronga's posthumous film Loli Tormenta, and Barcelona-based Oberon Media, the producers of Claudia Llosa's 2019 Berlin winner The Milk Of Sorrow. France's Manny Films and La Fidèle Production have also partnered as co-producers.
Munt started her career as director with Pretexts in 2008 which earned her the best director award in Málaga. "Women have made progress in regard to their freedoms, but we mustn't forget where we've come from, how tirelessly we had to fight to get here and how easily all that hard work could be unravelled", Munt said.
Ivan Diaz, head of international at Filmax added: "The film's potential is linked to its contemporary vision of an unfortunately still hot topic in many countries. Above all, it's a relevant film which allows us to understand how we've got to where we are today."