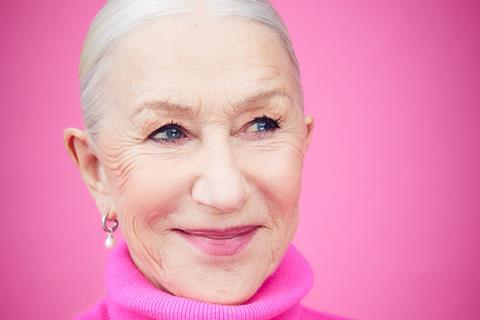 Golda director Guy Nattiv has addressed the debate around the casting of non-Jews in Jewish roles, saying ahead of the film's Berlinale world premiere that UK actor Mirren has "got the Jewish chops to portray Golda".
Mirren, who is not Jewish, plays Israel's only female prime minister, Golda Meir, as she leads her country through the Yom Kippur War of 1973, a conflict between Israel and a coalition of Arab states led by Egypt and Syria.
In the UK, the likes of Jewish actor Maureen Lipman and Jewish comedian David Baddiel spoke out last year on Mirren's casting, suggesting the part should be played by a Jewish person and the same sensitivity to ethnicity in casting should be applied to Jewish people as is to other minority groups.
Mirren spent four hours every day in the make-up room to transform into Golda. Mirren has previously played Jewish characters, as a Mossad agent in The Debt and a Jewish refugee in Woman In Gold.
"From my point of view as a director, when I met Helen in my house, I felt like I was meeting a family member, like an aunt. I felt that I was meeting a Jewish person. For me, she's got the Jewish chops to portray Golda. We spoke about Golda for four hours, she told me every nook and cranny and everything about the character.
"For me, other than the fact that I adore Helen, I think she's one of the best actresses in the world, I just found her very authentic.
"One of the terms in directing this movie was to surround her with Israeli cast, to bring in an Israeli editor and to bring more people from Israel, to make it feel like an Israeli movie.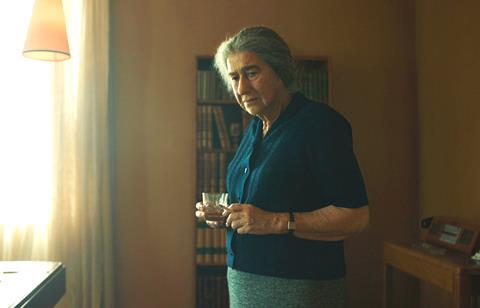 "There was no doubt for me – that's why I was surprised to see the reaction. Helen said something very smart – she said if only Jews can portray Jews, what about Jews not portraying Jews? Is that not allowed anymore?"
Golda's grandsons, it was revealed, gave their blessing to Mirren's casting.

Israeli actor Lior Ashkenazi added: "Let's say there was a movie about Jesus Christ – who's going to play him? Jew or not Jew?"
"Well it won't be me," responded Mirren.
Golda also stars Liev Schreiber, Camille Cottin and Ed Stoppard, and is produced by Michael Kuhn, Jane Hooks and Nicholas Martin. UK sales outfit Embankment represents sales, with deals already in place for territories including the US, Canada, Australia, New Zealand and Italy.