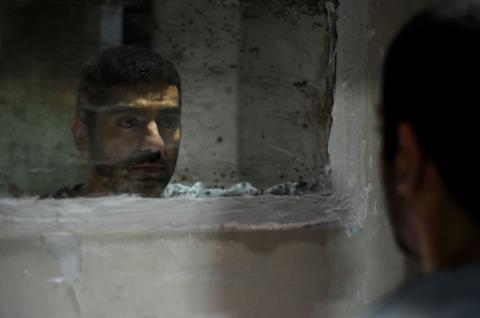 Berlin-based Films Boutique is to handle world sales on Mohammad Rasoulof's Berlin competition title There Is No Evil.
The Iranian auteur has faced censorship challenges in Iran since his second feature Iron Island (2005), and last summer was sentenced to a year's imprisonment on charges of endangering national security through his work. He is now out of jail but is not allowed to leave Iran as he remains under a travel ban.
Films Boutique COO Gabor Greiner has called on the Iranian authorities to allow him to travel to Germany, saying: "We hope that promoting his oeuvre will help his problematic situation in Iran and that he will be allowed to join us at the world premiere in Berlin."
Helge Albers, managing director of Filmförderung Hamburg Schleswig-Holstein (which helped fund the film) added: "Artistic freedom is not a luxury. We want Mohammad Rasoulof to be able to pursue his profession anywhere in the world without any danger to life and limb [and] hope that he will be able to pursue his work without any restrictions in the future."
Despite his legal troubles, Rasoulof is a prolific filmmaker, winning three Cannes' Un Certain Regard prizes for Goodbye (2011), Manuscripts Don't Burn (2013) and Man Of Integrity (2017).
In There Is No Evil, he tells the stories of four men faced with the agonising choices over the death penalty.
Rasoulof said the project was inspired by "my own experiences in a despotic society that seemingly deprives people of their choices and forces them into being obedient subjects."
He added: "The very existence of authoritarian regimes depends on a common belief that in order to survive and lead a peaceful life, one must blindly obey the rules. In this film, I am reclaiming our dignity by asserting that: 'you have the power to say no'."