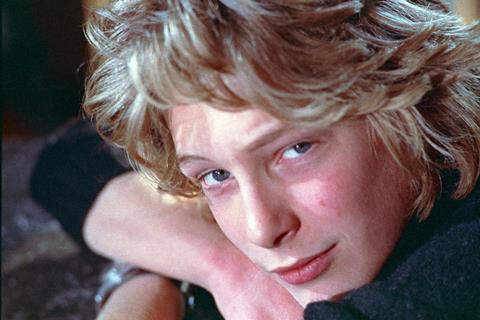 Berlin-based Films Boutique has licensed UK rights on Sundance documentary The Most Beautiful Boy In The World to Dogwoof.
Films Boutique head of sales Julien Razafindranaly negotiated the deal with Dogwoof head of distribution and acquisitions Oli Harbottle.
Kristina Lindstrom and Kristian Petri directed the World Cinema Documentary selection that premiered last week and explores the life of Bjorn Andresen, the child star of Death In Venice dubbed "the most beautiful boy in the world" by director Luchino Visconti.
Andresen shot to instant stardom and became the target of personal admirers and professional collaborators from Europe to Japan. However the media spotlight proved troubling for the youngster.
Lindstrom and Petri catch up with Andresen, now in his 60s and living in Stockholm, and look at his ensuing career as an actor and musician, as well as his tragic family life.
Stina Gardell's Stockholm-based Mantaray Film produced the Swedish documentary, and TriArt will release in Sweden this summer.
"We are extremely happy to be able to work together on another unique documentary film with the award-winning team at Dogwoof, as they have managed over the course of almost two decades now to build one of the greatest homes in the world for documentary filmmakers," said Razafindranaly. "It is therefore a great honour for us to hand them our 'Most Beautiful Boy' over to become part of such an amazing library.
Hartbottle added, "Kristina and Kristian have delivered a quite extraordinary film, a cautionary tale of how society so often exploits the concept of beauty with little regard for those it supposedly celebrates. It's a haunting film which lingers in the viewer's mind for a long time afterwards."