Drama will explore gay relationships as well as connections between Israel and Germany.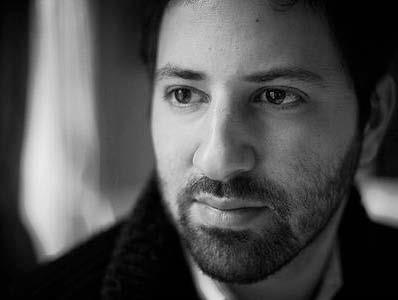 Berlin-based Films Boutique is to handle international sales on the Israeli-born film editor Ofir Raul Graizer's directorial debut The Cakemaker to be produced by Mathias Schwerbrock's Film Base Berlin with Israel's Laila Films.
Schwerbrock told ScreenDaily that the film is planned to go into production this November/December with four days shooting in Berlin and up to two weeks in Jerusalem.
Graizer's screenplay centres on a young Berliner – a cakemaker by profession – who travels to Israel after the sudden death of his architect lover to learn more about his family background where he begins a relationship with the man's widow.
"It is an intimate portrait of gay relationships, but also shows the possibility of developing a second relationship," Schwerbrock explained. "The film also addresses the relationship between Israel and Germany."
Graizer, who participated in the Nipkow Programm residency in Berlin in 2011 and presented the project at the Berlinale's Talent Project Market last year, was awarded development and production support by the Jerusalem Film & TV Fund.
In addition, Schwerbrock has received a letter of intent from Salzgeber & Co. Medien to handle German theatrical distribution for The Cakemaker.
The young Berliner has been cast with the German actor Tim Kalkhof who has mainly worked for television apart from some forays into feature films with credits on Doris Dörrie's Alles Inklusive and Alexa Gross' Der letzte Held, among others.
Kalkhof was recently one of the German cast in the fifth season of Homeland which is currently in production in the Berlin-Brandenburg region.
The widow will be played by the French-Israeli actress Sarah Adler who was nominated in 2004 for the European Film Award in the Best Actress category for her role in Jean-Luc Godard's Our Music.
According to Schwerbrock, the film – which will have dialogues in English, Hebrew and German – could be located "between independent and mainstream."
Connections
The producer came into contact with Graizer, who lives in Berlin and Jerusalem, when the Israeli oversaw some of the editing on Erez Perey's feature debut The Interrogation, which Film Base Berlin co-produced with Daroma Productions last year.
A second connection was when Graizer edited Berlin-based Sharon Ryba-Kahn directorial debut, the documentary Recognition (Hakara), which will have its premiere at the forthcoming Portobello Film Festival (Sept 4-20) in London.
The co-production with Ryba-Kahn's own company Filmarbeiten is a portrait of four women living in contemporary Israel – two Jewish, and an Arab and Palestinian woman - has also been invited to Istanbul's International 1001 Documentary Film Festival later this year.
Moreover, Schwerbrock will be co-producing Ryba-Kahn's next documentary project which is to be shot next year as an omnibus film with other women directors.
Benegal and Veiel
Two feature projects being prepared for shooting in 2016 include Indian director Dev Benegal's Bombay Samurai which is loosely based Jean-Pierre Melville's 1967 cult film The Samurai as a hitman falls in love with one of his next targets as he carries out his contracts in the world of Bollywood.
Film Base Berlin would serve as minority partner for the project with Benegal's New York-based August Entertainment.
"We are working on the financing as a project to work in the Indian and international markets and would be looking to have some interiors shot in Berlin," said Schwerbrock who was the co-producer on Farhan Akhtar's Shah Rukh Khan-starrer Don II in 2010.
An autumn 2016 shoot is being planned for German director Andres Veiel's next feature project, Rostock Lichtenhagen, which is being structured as a political thriller alleging a conspiracy theory behind using the events of the attacks on an asylum seekers' hostel in Rostock in 1992 to change Germany's asylum laws a year later.
As Schwerbrock explained, the current situation in Germany (and the rest of Europe) with the arrival of thousands of refugees and asylum seekers gives Aron Ahrens' screenplay a burning topicality even though the film's action is set in 1992.