Second film from one of Spain's hottest up and coming filmmakers.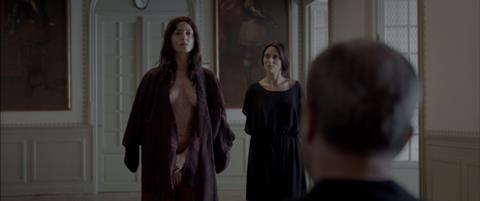 Paris-based Films Distribution has picked up international rights to Spanish director Carlos Vermut's Magical Girl, on the eve of the Cannes Marché.
The film follows a father's attempt to acquire his sick daughter the dress of her dreams, as worn by her favourite Japanese cartoon character, Magical Girl Yukiko.
In his search, the man, called Luis, crosses paths with the beautiful but mentally disturbed Barbara and retired teacher Damian, who has a troubled past.
Luis, Barbara and Damian enter a vicious circle of blackmailing where sex, instinct and reason will struggle in a battle that will ultimately end in tragedy.
"Magical Girl is a drama that takes twists and turns that put you at the edge of your seat. The story is sexy and troubling," said Films Distribution co-chief Nicolas Brigaud-Robert.
Magical Girl is highly anticipated after Vermut's critically acclaimed debut, the kidnap thriller Diamond Flash, revolving around five woman whose lives are held in the balance by a shady character called Diamond Flash.
"This will be one of the best movies to come out of Spain this year. We are very excited to have it," said Brigaud-Robert.
The company will show first images in Cannes.
Films Distribution is also representing a trio of Cannes titles: Pascale Ferran's Bird People, which will premiere in Un Certain Regard, and Celine Sciamma's Girlhood, which opens Directors' Fortnight as well as Israeli Ronit and Shlomi Elkabetz' Gett, The Trial of Viviane Amsalem, which will also premiere in the parallel section.