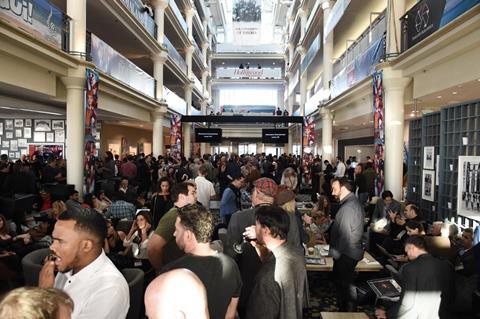 FilmSharks has closed key deals with Chinese buyers on its AFM slate here, led by a sale on thriller Dark Buildings (Las Grietas de Jara) to Lemon Tree Media.
The Argentina-Spain co-production has also gone to HBO Europe, and Caribbean Cinemas for Central America. Oscar Martinez, who won the 2016 Venice Coppa Volpi for The Distinguished Citizen, stars in Dark Buildings (Las Grietas de Jara) based on the Argentinian crime novel by Claudia Piñeiro.
FilmSharks chief Guido Rud previously struck deals with Buena Vista for Latin America and HBO for the US.
Ricardo Darin thriller Koblic, Roberto Sneider's Mexico-Canada comedy You're Killing Me Susana starring Gael Garcia Bernal, and Alessandro Siani's Italian comedy hit Mister Felicita have gone to Hualu Media for China. You're Killing Me Susana also sold to Film Rouge for Italy, Mares Filmes for Brazil, and HBO Europe.
Ariel Winograd comedy Ten Days Without Mom and Marcos Carnevale's comedy My Love Or My Passion have gone to Royal Seal Group China, while Rud is in discussions with Chinese companies to remake The Noble Family, Without Filter, and Ten Days Without Mom.