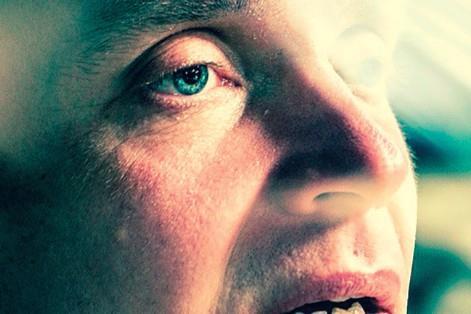 The $58,000 (€50,000) Eurimages Lab Project Award at Haugesund's New Nordic Films has been presented to A Blind Man Who Did Not Want To See Titanic from Finnish director Teemu Nikki and producer Jani Pösö from Helsiniki-based It's Alive Films.
The film is about Jaakko, a wheelchair-bound blind man who wants to make a challenging journey to see his girlfriend.
The jury praised Blind Man's "bold artistic approach, that the director and producer propose, takes us deep into the universe of a blind man who has to confront the world and dive into the unknown, in the name of love. Making a film about blindness could become a boring cinematic experience, but the filmmakers are using this opportunity to make a film like never seen before."
The award recognises the most promising cutting-edge film project presented in Haugesund's works in progress section. There were eight nominated films.
A special mention went to Sweden's Excess Will Save Us – The Movie, a hybrid of fiction and documentary directed by Morgane Dziurla-Petit and produced by Fredrik Lange.
Some further works in progress highlights included Torben Bech's Beautiful Land (working title), the story of parents living on a US/Mexican border town who have to make tough choices when their son is diagnosed with cancer; Thomas Daneskov's male midlife crisis story Wild Men; and Barbara Topsoe-Rothenborg's The Food Club, the crowd-pleasing story of older Danish women who travel to Italy for a cooking class (the latter is sold by Level K).
Co-Production prize to Dogborn
In the Co-Production Market, the Best Project award went to Dogborn, directed by Sweden's Isabella Carbonelli and produced by Farima Karimi, David Herdies and Erik Andersson. Carbonelli's debut feature is about Syrian refugee siblings living in Sweden who accidentally get involved in human trafficking.
A special mention went to Norwegian Dream, directed Leiv Igor Devold, about a Polish immigrant working in a Norwegian fish factory who falls in love with a local drag queen.
Another high-profile title in the Co-Production market was Mister, Emily Atef's France/Germany/Norway/Luxembourg collaboration. The cast assembled includes Vicky Krieps from Phantom Thread, Jesper Christensen, Gaspard Ulliel and Liv Ullmann. The story is about a terminally ill woman who leaves behind her normal life to go to the Norwegian fjords to see a blogger she met online. The Match Factory handles sales.
Attendees were also intrigued by other Co-Production Market projects including Alli Haapasalo's Finnish teenage girl story Friday; Isabella Eklöf's Greenland-set Kalak; and the Swedish psychological thriller Room For Travellers by Åsa Kalmér.
The Next Nordic Generation prize went to Mirjam Thorkelsdottir for her short film Tape and a special mention was given to Olav Bjelland Feet for Stalker.
On the festival side, The Painter And The Thief won the Andreas-Ecumenical Award; Audience Award went to German film The Collini Case by Marco Kreuzpaintner, and the Ray of Sunshine award to Summerland by Jessica Swale.
Hybrid event
Haugesund ran a physical festival showing 65 films starting with opening night selection, Joachim Heden's cave diving thriller Breaking Surface. The New Nordic Films market (August 18-21) was a mix of physical and online. About 60 industry professionals (mostly from the Nordic countries) made the journey to the coastal Norwegian town to attend in person, with a further 350 watching and having meetings online.
The silver lining to the hybrid event, market head Gyda Velvin Myklebust told Screen, is that more people could take part online than who are able to attend Haugesund every August, such as representatives from Tribeca, SXSW and Berlinale.
More than 300 global Zoom meetings were organised for the Works in Progress and Co-Production Market teams.
Velvin Myklebust said, "We'll aim for a physical version in 2021, but we'll take what we've learned on the online side. I think we'll continue to have some online meetings and screenings on the Cinando platform in the future. But I think it won't replace face-to-face meetings.
"It has been uplifting to see the industry coming back," she added of seeing attendees safely coming to Haugesund for social-distanced gatherings, social events and screenings.