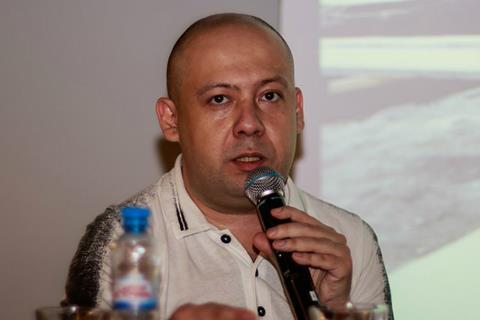 Leading Russian producer Artem Vassiliev has revealed details of Aleksei German's €6m Air, a female-skewed Second World War feature about the women pilots who flew the first wave of Russian fighter planes when the country joined the war.
The project is now in pre-production and is being put together as am entirely Russia project, with backing from Russia's national cinema fund and broadcaster The First Channel.
Vassiliev, who produces through two companies, Metrafilm and SaGa, produced German's two previous features Dovlatov and Under Electric Clouds.
He is now nearing completion on Aleksey Fedorchenko's Last Dear Bulgaria, which is due to be completed later this year and may surface at the autumn festivals.
Vassiliev and his team are also developing the debut feature from Michael Borodin, whose short Normal was in Cannes Critics' Week last year. Borodin's feature, which has the working title Food 24, is about contemporary slavery in Russia and the former Soviet countries.
Kirill Sokolov is another newcomer working with Metrafilms on his second film No Looking Back, a black comedy about three generations of women. Sokolov's debut feature, Dad, You Should Die, was warmly received last year.
Metrafilms' recent production The Humorist, written and directed by Michael Idov, is represented in the Cannes market by German outfit, M-Appeal. The film, about an insecure Russian-Jewish stand-up comedian in the declining days of the Soviet Union, is screening next month at the Transylvania Film Festival. The Russian release is handled by Central Partnership. Idov is now set to make his English-language debut, Aspiration for Metrafilm.