Danny Huston, Rosemarie Dewitt, Zoey Deutch, Devon Terrell and Odessa Young also join cast.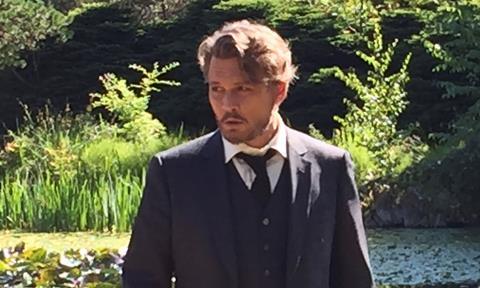 The first image of Johnny Depp on the set of Richard Says Goodbye has been released (see above, full image below).
Shooting has started on location in Vancouver on the comedy drama, which is written and directed by Wayne Roberts (Katie Says Goodbye).
Danny Huston (Wonder Woman), Rosemarie DeWitt (La La Land), Zoey Deutch (Everybody Wants Some!!), Devon Terrell (Barry), and Odessa Young (Looking For Grace) have also joined the cast.
In the film Depp plays Richard, a world-weary college professor who is given a life-changing diagnosis and decides to abandon conventions and live his life as freely as possible.
Richard Says Goodbye is co-financed by IM Global and Cirrina Studios with additional financing from Leeding Media. IM Global is also handling international sales with CAA repping domestic rights.
Brian Kavanaugh-Jones (Sinister, Midnight Special) of Automatik Entertainment and IM Global's President of Production Greg Shapiro (The Hurt Locker, Zero Dark Thirty) are producing the film.
Ford and Miguel Palos of IM Global, Karine Martin, David Lipman and Jim Pesoli of Cirrina Studios, David U. Lee and Steve Squillante of Leeding Media, Rian Cahill of Automatik Entertainment, Eric Schultz of Relic Pictures, and Braden Aftergood are serving as executive producers.