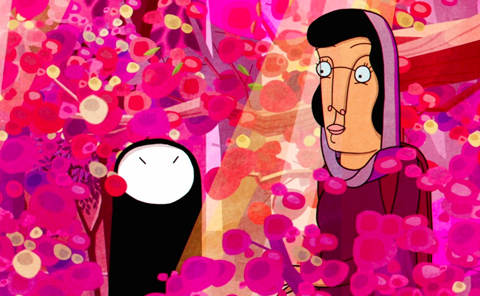 First Pond Entertainment has acquired US rights to Ann Marie Fleming's animation Window Horses featuring the voices of Sandra Oh and Ellen Page.
The film centres on ROSIE Ming, a young Canadian poet living with her overbearing Chinese grandparents who gets invited to perform at a poetry festival in Iran.
Rosie Ming travels to Iran where she finds herself in the company of poets and Persians who tell her stories that make her confront her past: the Iranian father she assumed abandoned her and the nature of poetry itself.
First Pond has set an Oscar-qualifying run at the Laemmle Music Hall in Los Angeles on September 29, followed by a limited release. The film premiered at the Annecy International Animation Film Festival in 2016 and played in Toronto.
First Pond's Oliver Ike brokered the deal with James Roberts of NFB Canada, and the filmmaker.