Fred Films and Powder Keg Pictures, the producers behind recent UK box office hit Fisherman's Friends, are working on a feature about Jamaica-born musician, chef and businessman Levi Roots.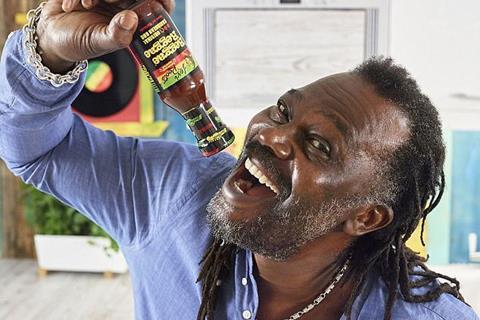 Roots emigrated to London at the age of 11, unable to read or write, and went on to become a successful Reggae artist until his music career was cut short after he was sentenced to nine years in prison for drug offences.
While serving his time, Roots came up with the idea for creating 'Reggae Reggae Sauce', inspired by his Grandmother's Caribbean cooking. After appearing on UK reality TV show Dragons' Den, in which budding entrepreneurs look to secure investment from successful businessmen, Roots built a Caribbean food empire now worth £35m.
James Spring, Meg Leonard and Nick Moorcroft will produce the comedy-drama, working title Levi Roots.
Leonard and Moorcroft will also write the film's screenplay, it is based on Roots' upcoming, unpublished memoir. The pair were also writers on Fisherman's Friends and Finding Your Feet.
Alongside Fisherman's Friends, which has taken £7.2m in the UK to date, their collaborations with Spring also include Finding Your Feet, which took £5.9m in the UK and £13.9m globally.
"There's so much more to my story than the smiley guitar-strumming sauce man who slayed the Dragons 12 years ago. The story of my Jamaican parents and the HMS Windrush generation. Growing up with an abusive father. Love, loss, depression, imprisonment, redemption and ultimately the success that followed. A sense of humor, hard work and passion for cooking and music got me through and hopefully my life story will inspire others," said Levi Roots on the project.