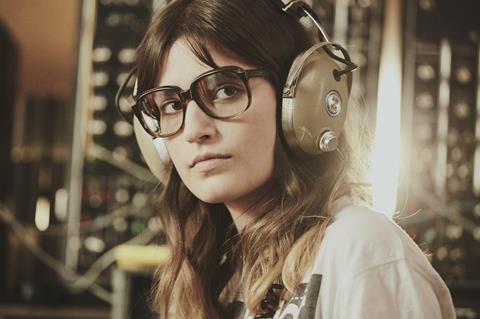 UDATED: A little over five percent of the 135 features originally selected for SXSW 2020 have opted in to Amazon Prime Video and SXSW's Prime Video presents the SXSW 2020 Film Festival Collection, set to stream from April 27-May 6.
The online festival will comprise 39 films overall – seven narrative and documentary features, short films and episodic titles – and will be available in front of the Prime Video paywall, free to all US audiences with or without an Amazon Prime membership.
Prior to Tuesday's publication of the list, several leading sales agents told Screen privately that they were unlikely to offer their services to selected filmmakers without representation as the immediate public exposure afforded by the showcase minimised the value of a potential sale.
All filmmakers in the official 2020 SXSW Film Festival line-up were invited to opt in to take part. In addition to online panels and Q&As produced by SXSW, Free The Work, founded by Honey Boy director Alma Har'el to help under-represented creators, is collaborating with Prime Video to promote and raise awareness for the programme, organising hosted panels featuring films and filmmakers from the roster.
The following titles will take part:
NARRATIVE FEATURES

Cat In The Wall (Bulgaria/UK/France, Mina Mileva, Vesela Kazakova); Gunpowder Heart (Guatemala, Camila Urrutia); Le Choc du Futur (France, Marc Collin); and Selfie (France, Tristan Aurouet, Thomas Bidegain, Marc Fitoussi, Cyril Gelblat, Vianney Lebasques).
DOCUMENTARY FEATURES
I'm Gonna Make You Love Me (US, Karen Bernstein); My Darling Vivian (US, Matt Riddlehoover); and TFW NO GF (US, Alex Lee Moyer).
NARRATIVE SHORTS
A Period Piece; Basic; Blocks; Broken Bird; Daddio; Dirty; Face To Face Time; Father Of The Bride; Figurant; Reminiscences Of The Green Revolution; Runon; Single; SOFT; Still Wylde; Summer Hit; The Voice In Your Head; Vert; and Waffle.
DOCUMENTARY SHORTS
Affurmative Action; Betye Saar: Taking Care Of Business; Broken Orchestra; Call Center Blues; Dieorama; Hiplet: Because We Can; Lions In The Corner; Mizuko (Water Child); Modern Whore; No Crying At The Dinner Table; and Quilt Fever.
EPISODIC
Cursed Films (Canada, Jay Cheel); Motherland: Fort Salem (US, Eliot Laurence); and Tales From The Loop (US/Canada, Nathaniel Halpern).
"SXSW has always championed creators forging their own paths to success, often with just the right mix of passion, vision and radical experimentation to make their dreams happen," said SXSW director of film Janet Pierson. "There is no one-size-fits-all, especially in these uncertain times, and we knew this opportunity would be of interest to those filmmakers who wanted to be in front of a large audience now. We believe people will be captivated by this selection of intriguing work that would have been shown at our 2020 event."
"We understand every film has its own strategy and we know this opportunity may not make sense for every filmmaker," said Jennifer Salke, head of Amazon Studios. "However, for those who want to share their stories right now and with as many people as possible, we're excited to provide them this platform. Until we are able to be together in person again, we hope this program allows these wonderful stories to virtually reach film lovers everywhere in the country."
An earlier version of this story incorrectly said 7% of feature selections in the cancelled SXSW festival line-up opted into the online showcase. It is in fact a little over 5% and we are happy to set the record straight.