EXCLUSIVE: Thailand's Five Star Production has picked up worldwide rights to horror thriller Hong Hoon.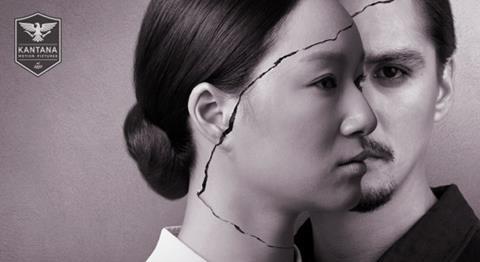 The film is a contemporary take on a Thai folk tale, directed by Kulp Kaljareuk and starring Ananda Everingham and Thai actress and model Rattanarat "Ploy" Aurthaveekul.
The story revolves around a woman who believes she lost her father in an accident, but is approached by a stranger who explains that he died because he had a wax figure made of himself.
The Thai belief that such figures should never be made until after death has been explored in several radio dramas, TV series and films.
A member of the third generation of the family that runs the Kantana studios group, Kaljareuk also heads production subsidiary Kantana Motion Pictures. He previously produced short film Loop (2009), starring Everingham, and is making his feature directing debut with Hong Hoon.
According to Five Star, the film is a darker and more stylised spin on the thriller that started out as a radio drama produced by Kantana Group founding father Pradit Kaljaruek.
Currently in post-production for release in June, the film is produced by Sasisupa Sungvaribud, who is also managing director of production services company The 6th Element.
Five Star has also sealed a raft of pre-sales on horror title O.T., a feature-length spin-off from its popular 3AM omnibus horror, which was directed by Isara Nadee, Kirati Nakintanon and Patchanon Thammajira.
Directed by Nadee, the new feature is scheduled to start shooting in June for release later this year. The film has been sold to Singapore & Malaysia (Clover Film), Taiwan (Deepjoy), Hong Kong & Macau (Passion Entertainment), Indonesia, Philippines and all Indo-Chinese countries (Sound Space).
Five Star is also pre-selling Ghost Coin, a 3D horror directed by Pawat Panangkasiri (In The Shadow Of The Naga).