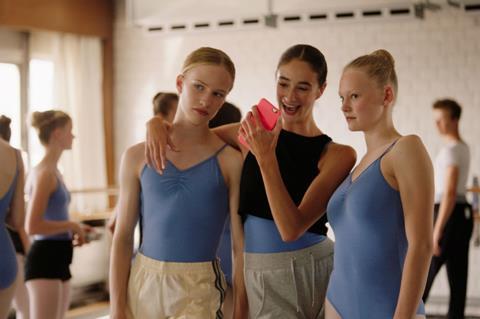 CONNeXT, the annual film and TV showcase run by Flanders Image, has been postponed by a year due to the coronavirus crisis.
The event, which serves as an export platform for film and TV drama made in Flanders, will no longer take place this October – making it one of the longest lead cancelations in the film calendar to date as a result of the Covid-19 pandemic.
Screen understands that some of the unused event budget may be allocated to the domestic release of films produced in Flanders and also to support a campaign encouraging audiences back into cinemas once the crisis has subsided.
In a letter to partners, seen by Screen, Flanders Image and event manager Christian de Schutter said: "It is with great regret that I have to inform you about our decision to postpone CONNeXT by one year.
"There are two main reasons: we just feel that it should be a priority for us to help getting our sector back on track; and we believe that the CONNeXT 2020 budget could contribute to this. We also believe that until an effective vaccine is found it would be unwise and irresponsible to expose our guests, our participants and our team to the risk of contamination."
The fifth edition will now run October 3-5, 2021.
After four years in the Belgian city of Ghent, CONNeXT was due to relocate 40 miles east to Antwerp for the first time this year. It is understood the move will still take place.
The event has previously presented titles such as Lukas Dhont's Girl, which won the Camera d'Or at Cannes in 2018, and Tim Mielants' Patrick, which picked up prizes at last year's Karlovy Vary and Fantastic Fest.
In the letter, Schutter added: "The world we live in has changed dramatically… We sympathise with those of you who have seen their dreams shattered, and to the ones who have lost their jobs. We stand in complete solidarity with you, as well as with the health and safety personnel fighting to counter this crisis.
"It is impossible to estimate how long this nightmare will last. Nor is it possible to predict its lasting impact. Even if daily life would soon return to normal, we fear that the scars will continue to be felt for a long time to come - not least in the audiovisual sector where the damage is already vast."
Last year's CONNeXT reported a record number of 300 participants including festival reps from Cannes, Berlin and Toronto among others alongside sales agents, distributors, broadcasters and producers.
Running October 6-9, a total of 51 features, documentaries and TV series were presented in various stages of production including new film projects from Adil El Arbi and Bilall Fallah, Hans Herbots, Veerle Baetens and Robin Pront.
In addition, the conference programme, titled CONTeXT, ran across three instead of two afternoons as it continues to grow.
CONNeXT and CONTeXT are initiatives of Flanders Image, which is a division of the Flanders Audiovisual Fund.