The debut feature from Kenneth Mercken triumphed in a field of eight projects.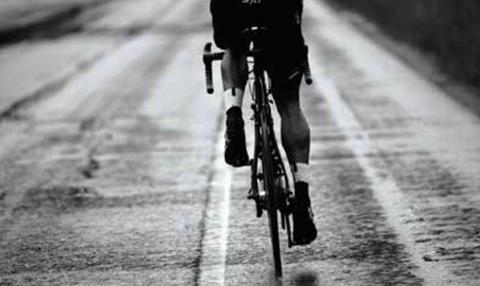 Coureur, directed by Kenneth Mercken and produced by Eurydice Gysel and Koen Mortier of Czar Film, has won the best project pitch at the inaugural NeXT in Ghent.
The Flanders Image event invited eight projects in development — all backed by the Flanders Audiovisual Fund — to pitch to the international industry in attendance.
Of Coureur, the industry jury said they were "especially impressed with Kenneth's personal point of view in his own father-son story, and how he can tell this story of the cycling world from a very inside point of view in a unique way… We think it's a film that will be quite personal to his experience but also can appeal to wide audiences."
ACE and LITES donate $11,000 (€10,000) in facilities spend to each award winner. The prize also includes a media spend for advertising.
Details of the eight project pitches:
Ascension Day, wr/dir Bas Devos, prod Tomas Leyers (Minds Meet)
The Violet director writes and directs this drama which is set to star Alba Rohrwacher and Willy Thomas in the story of three lost souls in a European metropolis under security control. Devos said, "I wanted to make a film about big city life in general…and my city in particular, Brussels. lt's a city I saw change a lot in a year. I saw the city change into a besieged city last November…and then the city became a city in mourning. These events changed the writing of the script, and the meaning of the script…It's important for me to stress this is not a film about the attacks…it's also about the beauty and humanity of everyday life." The film is in development for a Brussels shoot in spring 2017.
Contact: tomas@mindsmeet.be
Canaan, wr/dir Jan Bultheel, prod Arielle Sleutel (Tondo)
This romantic drama, a "painterly style" animated feature, will be made with motion capture techniques, for delivery in 2019. The director describes it as a "Flemish Western," about Belgian priests and nuns who go to a missionary post in Oregon in 1840 who are rescued from danger by a Native American clan. "It's an ambitious project with a challenging graphic style with a deeply human theme," Bultheel said. The production is seeking a Canadian co-producer.
Contact: arielle@tondofilms.be
Coureur, dir Kenneth Mercken, wrs Mercken, Monica Stan, prods Eurydice Gysel and Koen Mortier (Czar)
This debut feature, a fictional drama, will shoot in Belgium and Italy and tell the story of a young Flemish cyclist who puts his life on the line to become a champion, spurred on by his demanding dad. "It's about the conflict between father and son," said Mercken, who himself is a former champion cyclist. He plans to shoot the film with both real actors and non-actor cyclists to bring more realism. Paradiso will release in Benelux.
Contact: eurydice.gysel@czar.be
Don't Shoot, dir Stijn Coninx, wr Rik D'hiet, Prod Peter Bouckaert (Eyeworks)
Coninx, the veteran director of films including Sister Smile and Marina, offers a drama based on the real attacks of the Nivelles Gang in Aalst in 1985. A nine-year-old boy sees his parents and sisters shot and killed; he grandparents have to give him a new perspective on life. The film, adapted from David Van Den Steen's memoir of the same name, will shoot from summer 2017. The cast attached includes Jan Decleir and Viviane De Muynck. Coninx said, "The story is not about the gang, it's about the grandfather giving back life to this small boy, and finding a future again for that boy…how do they make their little boy laugh again?" The director added that he wanted to make the film because the real victims had not had justice.
Contact: peter.bouckaert@eyeworks.tv
Facades, dir Kaat Beels & Nathalie Basteyns, wr Jan Pepermans, Saskia Verboven (deMENSEN)
A daughter takes care of her father suffering from dementia, stirring memories of her damaged childhood and how that influences her current marital crisis. "It's character driven, a very subtle, humane film. The theme is self-betrayal," the team said. Basteyns said it would be similar in tone to Jonathan Glazer's Birth and Todd Haynes' Carol. The film is already shooting in Brussels.
Contact: pieter.vanhuyck@demensen.be
Many Heavens, dir Jan Matthys, wr Griet Op De Beeck, prods Frank Van Passel, Helena Vlogaert (Caviar)
TV veteran Matthys says the film, adapted from Griet op de Beeck's popular book, is about "daring to live life in all its ferocious intensity." The drama is about five characters, Eva (36); her sister Elsie (42); their father Jos (71); Elsie's daughter, Lou (12); and Casper (46). The cast includes: Britt Van Hoof, Viviane De Muynck, Johan Leysen, and Sara De Roo. The film will start shooting by early 2017.
Contact: helena.vlogaert@caviarcontent.com
Sylvain De Coninck, wr/dir Erik Lamens, prod Antonino Lombardo
This biopic is about Sylvain Tack, who rose from poor baker's son to millionaire but then lost control of his business and his personal life. It is set against the pirate radio world of the 1970s. Lames said, "he went from zero to hero and back…I want to go as deep as possible into why someone who has everything wants to still go on and then lose everything." The cast will feature Wouter Hendrickx, Katrien De Ruysscher and Bert Haelvoet
.
Contact: info@prime-time.be
U-235, dir Sven Huybrechts, wrs Sven Huybrechts, Johan Horemans, prods Hendrik Verthé, Kobe Van Steenberghe (a team)
This World War 2 action story, in both Dutch and English languages, is about a gang of rebels who get a special assignment to travel to the Belgian Congo then lead a stolen German U-Boat with uranium to the United States. "It's a World War 2 action adventure, The Dirty Dozen in Das Boot," said Van Steenberghe. The film is being set up to shoot in Malta and Belgium, and perhaps in Luxembourg.
Contact: vicky@ateamproductions.be
Flanders Image's NeXT is supported by ACE and Lites, and in association with Creative Europe Media Desk, Film Fest Gent, City of Ghent and Brussels Airlines, with media partners Le Film Français and Screen International.