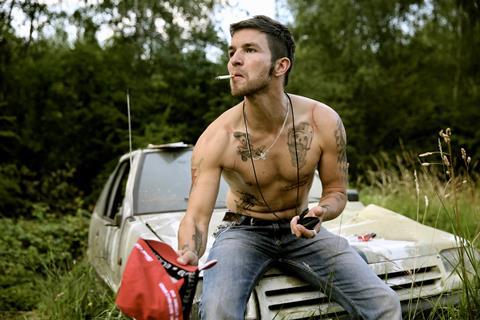 The Flanders Audiovisual Fund (VAF) has unveiled a temporary aid scheme, which aims to support the distribution of local productions after the Covid-19 lockdown is lifted.
The €325,000 fund is aimed at non-subsidised distributors and will focus on indigenous feature films that went into production after June 30, 2019 and received VAF support.
The goal is to increase the visibility of these local films in a market that is expected to be highly competitive when cinemas reopen, and an emphasis will be placed on innovative marketing campaigns.
A further objective will be to help distribute local films across several theatres in the first weeks of reopening and make cinemagoing appealing again after the pandemic.
While the fund is intended for traditional distribution in theatres, alternative strategies such as day-and-date releases will be considered if partnered with larger streaming platforms or broadcasters. If cinemas are forced to close again due to a second wave of the virus, a premium VoD release will be permitted so as not to waste marketing efforts or public awareness of titles.
Eligible films include motorcycle racer drama Rookie, which marks the feature directorial debut of Lieven Van Baelen, produced by Czar Film and distributed by Dutch FilmWorks. Other upcoming local titles include Jan Verheyen and Lien Willaert's drama Save Sandra, produced by Eyeworks, and Jonas Baeckeland's debut feature Cool Abdoul, produced by Potemkino.
The maximum level of support per feature has been capped at €50,000 while re-releases of films in the first weeks of reopening could receive up to €15,000. A small part of the fund will go towards a campaign aimed at getting audiences back into cinemas.
The fund has been established by Flanders Image, which has available budget following the cancellation of events such as CONNeXT due to the coronavirus crisis.
VAF has also launched a €2m development fund in a bid to fire up development of local productions during the lockdown.
The Covid-19 distribution fund received a greenlight from the VAF board of directors after reviewing a report on how the distribution and exhibition landscape could look as a result of the pandemic.
The report highlighted the prospect of fewer cinema admissions, due to a reduced number of available seats to maintain social distancing; a limited amount of new films in the first weeks and months of re-opening; and a call for more audience research.
Belgium will begin easing lockdown restrictions on May 10, allowing families to host up to four people while maintaining social distancing, and all stores will be able to open from May 11, although they will have to limit the number of shoppers and protect staff. Cinemas along with markets, restaurants, sports and tourist sites will remain closed.
The country has been on lockdown since March 18 and reported 51,420 cases of coronavirus to date and 8,415 deaths.
The government previously stepped in to help those impacted by the crisis, paying up to 70% of furloughed employees' wages, which includes cinemas, distributors and production companies among others. The Flanders government has also set up a €200m emergency fund for culture, youth and sports, and VAF is in talks with the government about this fund.