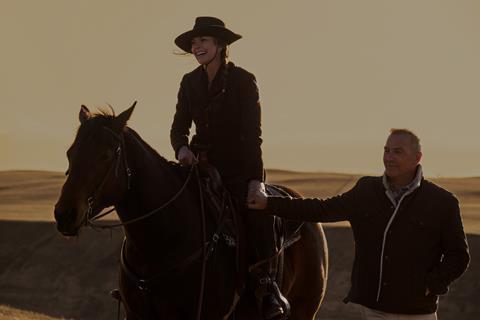 The North American number one debut of Kevin Costner and Diane Lane drama Let Him Go delivered a second table-topping debut in consecutive weekends for Focus Features, marking a first for the company.
Let Him Go opened on an estimated $4.1m from 2,454 sites, which was also the highest debut in the charts in six weekends.
Thomas Bezucha directed the film that reunites the stars (Batman V Superman: Dawn Of Justice) as a couple who seek to save their young grandson from an unruly clan.
Focus' box office champion from last weekend – the horror Come Play – brought in $1.7m for a $5.6m running total and ranks second in its second weekend.
Robert De Niro comedy War With Grandpa ranks through 101 Studios on $13.4m following a $1.5m third session.
Ranking fourth and fifth are Liam Neeson thriller Honest Thief through Open Road on $1.1m for $11.2m, and Warner Bros' Tenet from Christopher Nolan on $905,000 for $55.1m, respectively.
Tenet has grossed more than $350m worldwide. Warner Bros said last week it will release the sci-fi thriller on home entertainment for the December holidays as the film's limited and ultimately disappointing North American theatrical run during the pandemic winds down.
It remains the largest Hollywood tentpole to launch anywhere since cinemas reopened in late summer.