Organisation will aim to improve business dealings for the country's importers and distributors.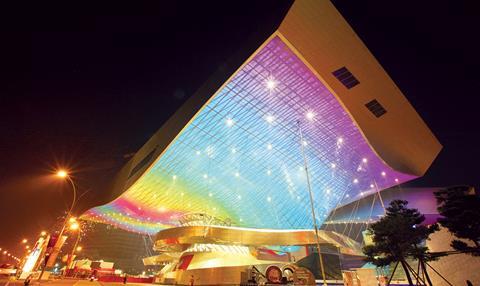 Today (Oct 8) at Busan International Film Festival (BIFF), Korean film companies teamed to launch the Foreign Film Buyer-Distributors Association of Korea.
Led by CEOs Sangjin Jung of Atnine Film, Peter Seo of The Coup, Nan-sook Kim of Jinjin Pictures and Kim Sang Yun of Cinelux, representatives of 21 companies gathered to announce their new cooperative organisation which plans to improve business dealings for importers and distributors.
The association aims, through discussion and the sharing of information, to deal with issues such as over-competitive bidding wars at festivals and markets, improvement of fair trade in local theatrical and digital distribution, piracy, and local international film festival screening rights.
Seo noted the association has been a long time coming and said they hope to make "policy suggestions for the promotion of film" as well.
"In Japan, foreign film buyers have been active as a group since 1952 so Korea is rather late - after 54 years, but we hope many more companies will join in solidarity for better distribution," said Jung.
Kim Sang Yun, reading from a release, noted that 989 foreign films were released in the country in 2015 according to the Korean Film Council (KOFIC). Excluding films handled by US direct distribution, 868 were released by local independent importers, about 88%.
"Of the films that screen at the Busan International Film Festival and various other international film festivals in the country, the range of films that have already been decided for import is such that it cannot be ignored," he said.
"Compared to Japan or other countries, Korean buyers sometimes end up with less fair contracts. For instance, with Ken Loach's I, Daniel Blake, if we already have the Korean rights, then we should be able to have priority in the right to negotiate with BIFF. But sometimes licensors take that right and negotiate with festivals themselves, and take screening fees as well," said Nan-sook Kim.
"We would like to start by dealing with solvable problems that have been building up and go from there. As I know it, after 50 years in Japan, companies with big roles have joined their association, too," she added.
"We are getting messages of support and expect that aside from the very biggest major companies, we will be joined by almost everyone eventually," said Seo.