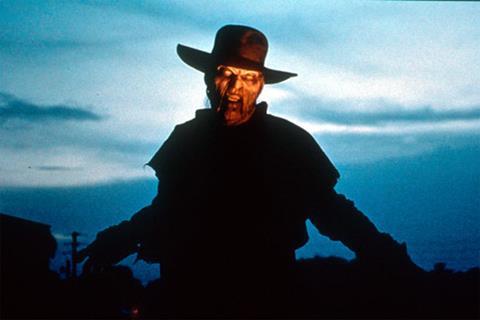 Foresight Unlimited and Orwo Film Distribution will launch international sales at next week's virtual EFM on Jeepers Creepers: Reborn, and will show a promotional reel.
Chicken Soup for the Soul stablemate Screen Media just acquired worldwide rights and will retain North American distribution on the fourth installation of the series.
Director Timo Vuorensola (Iron Sky 1 and 2) brings a reimagined vision of the franchise as part of a planned new trilogy based on a screenplay by Sean Michael Argo (Iconoclast, Cleric).
When the Horror Hound festival holds its first event in Louisiana, it attracts hundreds of geeks, freaks and die-hard horror fans, among them loveable fanboy Chase and his devoted sweetheart Laine.
As the event approaches, Laine begins to experience premonitions and visions associated with the town's past, and in particular the urban myth of The Creeper. As the festival arrives, Laine believes that something unearthly has been summoned.
Jake Seal (Jeepers Creepers 3, Blaze) of Orwo Studios & Black Hangar Studios and Michael Ohoven (The Devil's Rejects, Capote) of Infinity Films serve as producers on Jeepers Creepers: Reborn, which is currently in post-production.
Screen Media plans to release the film this autumn. It previously released Jeepers Creepers 3.
Jeepers Creepers: Reborn shot at Orwo Studios & Black Hangar Studios and on location in Jackson, Louisiana, in December and January.
Foresight Unlimited chairman Mark Damon said, "What Timo did for the Iron Sky series is indicative of the freshness and exciting novelty he will bring to Jeepers Creepers: Reborn. We are always enthused to bring a fresh approach to an established film classic."
Foresight Unlimited president Tamara Birkemoe heads the sales group and oversees all aspects of the company's slate.