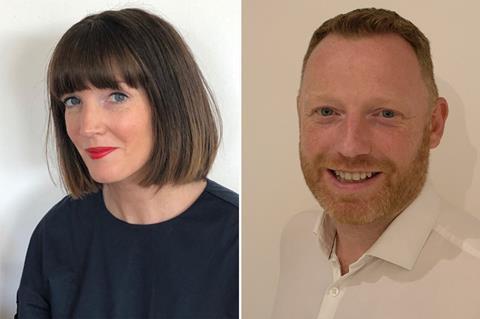 A new Irish distribution company has been launched by former Element Pictures execs Nell Roddy and Robert McCann Finn.

Break Out Pictures launches with four upcoming titles slated for Irish release. As well as distribution, Break Out will focus on event cinema. Roddy and Finn most recently headed up publicity and sales respectively for Element.
This summer the company will release Hugh O'Conor's coming-of-age drama Metal Heart, starring Jordanne Jones, Leah McNamara and Moe Dunford.
Three further titles are slated for an autumn release, including Ian Fitzgibbon's pitch-black comedy, Dark Lies The Island, written by top Irish author Kevin Barry and starring Pat Shortt and Charlie Murphy.
Break Out will release the forthcoming documentary from Brendan J Byrne (Bobby Sands: 66 Days). One Million American Dreams tells the story of New York's Hart Island, the final resting place for those who didn't have the money to pay for funerals or whose bodies went unclaimed. The company will also release Tom Burke's feature documentary Losing Alaska, which looks at the consequences of climate change.
At Element Roddy and Finn worked across a diverse slate of films including The Guard, which grossed over €4 million at the Irish box office, Yorgos Lanthimos's The Lobster, Lenny Abrahamson's Oscar-winning Room and Cartoon Saloon's Song of the Sea. They also worked on all StudioCanal and Royal Opera House titles released in Ireland over the past ten years.
Speaking on their new venture they commented "Ireland is now producing some of the most exciting cinema in the world so it absolutely feels like an opportune time to be launching a brand new Irish distribution company. We will also expand our slate into event cinema and hope to announce some exciting plans over the coming months."