Sheila Whitaker, former director of the London Film Festival and director of international programs for the Dubai International Film Festival, has died.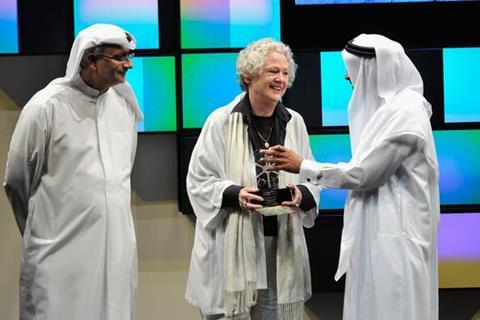 Whitaker died yesterday [July 29] in London.
She was head of programming at London's National Film Theatre – now known as BFI Southbank – from 1984 to 1990, and during her time there took on the duties of running the London Film Festival, acting as director from 1987 to 1996. Whitaker was instrumental in expanding the festival from a largely NFT-based event to a major film festival that spread through the city.
More recently, she had been working with the Dubai International Film Festival (DIFF) since its inception in 2004 and was a popular figure at the event, hosting screenings and helping bring filmmakers and industry together.
DIFF artistic director Masoud Amralla Al Ali said: "She had been with the festival for nine years, since it began and was determined and looking forward to the 10th edition. Sadly she was unable to finish the journey.
"I knew her over those years to be meticulous, clear, understanding, opinionated, professional, and passionate. She is the school that taught me a great deal, without having to sit in a classroom.
"We exchanged thousands of emails, mostly about film and cinema, but also about humanitarian issues she believed in, defended, and dedicated a lot of time, effort and money for."
Whitaker had been awarded the French cultural honour of being made Chevalier de l'Ordre de Arts et des Lettres, and also had an Honorary Doctorate of Letters from the University of Newcastle and an Honorary Doctorate of Law from the University of Warwick.