EXCLUSIVE: Pre-sales to commence on Dutch film Lucia De B. and Ghadi from Lebanon in Berlin next week.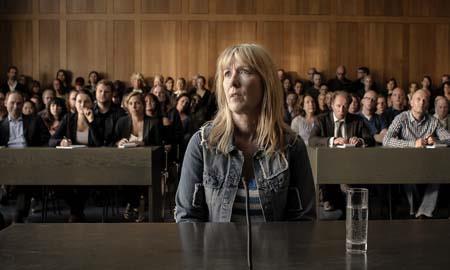 Fortissimo Films has revealed two additions to its Berlin slate: Lucia De B. (working title) from The Netherlands and Ghadi from Lebanon.
Both films are in post-production and slated for festival launches later in the year.
Fortissimo will handle worldwide sales outside the respective countries of origin and will introduce the films to buyers by showing exclusive footage at the European Film Market (EFM), which starts next week.
Lucia De B., produced by Rinkel Film, is the latest from Dutch director Paula Van der Oest, who was Oscar-nominated for Zus & Zo. ZUS & ZO).
The film is a thriller based on one of the Netherlands most controversial court cases. Veteran nurse Lucia de B. was sentenced to life imprisonment for allegedly having killed seven patients under her care at various hospitals. But an assistant district attorney discovers a number of inconsistencies in the evidence and the witness statements which leads her to realize that a major miscarriage of justice has taken place.
The film stars Ariane Schluter as Lucia along with Sallie Harmsen, Fedja van Huet, Barry Atsma and Annet Malherbe.

The deal was negotiated between Fortissimo managing director Nelleke Driessen, and Rinkel Films' Reinier Selen and Frank Groot.
Ghadi is set in a small Lebanese coastal village and tells the story of a family with a special needs child in a small town where the townspeople begin to feel that the little boy is a demon.
The townspeople petition their leaders to have the family kicked out of the village so Ghadi's father must find a way to convince his neighbours to change their minds - and concieves of a genius solution.
The director is Amin Dora and it was written by George Khabbaz, who also stars in the film. The film showcases Lara Rain as the boy's mother and newcomer Emmanuel Khairallah plays the title role of Ghadi.

Executive producer Gabriel Chamoun of indie production house The Talkies, and the feature was made in cooperation with the Doha Film Institute.
The film proved a box office success in Lebanon late last year and an international version of the film is now in post production, aimed for a festival debut this spring/summer.