Fortissimo Films has acquired worldwide rights for South African film iNumber Number, which premieres at Toronto.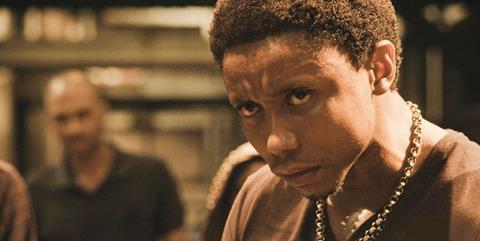 Ahead of its world premiere at the Toronto International Film Festival (TIFF), Fortissimo Films has closed an all rights worldwide deal (excluding North America and South Africa) for the South African film iNumber Number,directed by Donovan Marsh.
The heist thriller stars S'dumo Mtshali and Presley Chweneyagae (Tsotsi), Israel Makoe (Tsotsi), Owen Sejake (Tsotsi), Brandon Auret (District 9) and Daniel Hadebe (District 9).
The film is scheduled for release in South Africa in Q1 of 2014 by Indigenous Films.
It is produced by Harriet Gavshon, JP Potgieter, Donovan Marsh, Mariki Van Der Walt and executive produced by Harriet Gavshon, Donovan Marsh, Nim Geva, Owen Kessel.
Filmed in Soweto, Johanesburg and Hartbeespoort Dam, cinematography was handled by Tom Marais and production design by Chantel Carter.
The film will have its world premiere at the Contemporary World Cinema section at TIFF.
The deal was negotiated between Fortissimo chairman Michael J. Werner and Winnie Lau, evp of sales and acquisitions, with Harriet Gavshon and Donovan Marsh of Quizzical Pictures (for which this is their first feature).
Lau described it as "the Reservoir Dogsof South Africa."
North American sales are with XYZ Films.
The film was made in association with the IDC (Industrial Development Corporation) and the National Film and Video Foundation (NFVF) with the support of the dti (The Department of Trade and Industry)