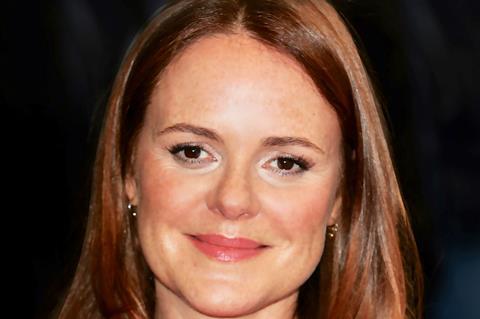 Producer Nira Park is stepping down from Big Talk Productions, the company she founded in 1995.
Park, whose producer credits with the company include several films with Edgar Wright, including Shaun Of The Dead, Hot Fuzz, The World's End and last year's Baby Driver, will now 'pursue other opportunities'.
Park also produced Joe Cornish's directorial debut Attack The Block (2011) starring John Boyega, and is currently producing Cornish's next film, The Kid Who Would Be King, for 20th Century Fox. Starring Rebecca Ferguson and Patrick Stewart, it is due for release in eary 2019.
Park's other credits as a producer at the company include Ben Wheatley's Sightseers (2012) and romantic comedy Man Up (2015), starring Simon Pegg.
Kenton Allen, chief executive at Big Talk, said the company "plan to collaborate on a few choice projects in the future" with Park, and described it as "a long-held dream" to work with her.
Park said, "When I set up Big Talk, the dream was to create a place where like-minded collaborators could produce material in a nurturing environment. I have always believed that trust and respect of friendship is the best foundation for success and Matthew [Justice, managing director] and Kenton shared this ethos when they joined the company and have successfully grown the company keeping these tenets as the core of the business.
"Surrounded by a team of people who inspired me every single day, the last 10 years have been an incredible journey. I am extremely excited for the next chapter in my career, and wish all the amazing people at Big Talk the very best in continuing to fly the flag for original story telling."