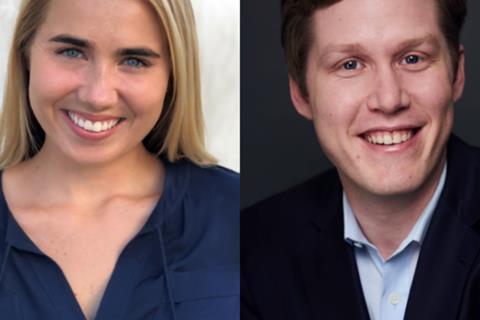 Fox Searchlight Pictures has named Kara Buckley and Danny Samit vice-presidents of television, marking the first executive appointments for the recently launched Fox Searchlight Television division.
Samit has for the past four years been director of current series at FX Networks, where he covered drama, comedy and animation, working on series including Atlanta, American Horror Story, and The Strain. Before FX, he worked for Fox International Channels in Hong Kong.
Buckley was most recently director of programming for original series at HBO, where she worked on Sharp Objects, Big Little Lies, The Deuce, and Game Of Thrones, among other projects. Prior to HBO she was at Legendary TV and William Morris Endeavor.
Samit and Buckley will both report to Fox Searchlight Pictures presidents of production for film and television David Greenbaum and Matthew Greenfield.
Greenfield and Greenbaum said: "We are thrilled to welcome Kara and Danny to the Searchlight team. They are two of the most dynamic young stars in the business. Each brings unique work and life experiences that, combined with their deep relationships across the creative content landscape, make them tremendous additions to the Searchlight family."
Samit said: "I am honoured to join Fox Searchlight Television, a new endeavor that combines two of my favorite things: Fox Searchlight and television. The quality of storytelling at Searchlight is unparalleled. Eight years after coming to Fox, I'm excited to finally be a member of the Searchlight family and collaborate with amazing colleagues and artists as we expand into a new forum."
Buckley added: "I'm incredibly excited by the opportunity to help build the television division of this esteemed, groundbreaking company. David Greenbaum, Matthew Greenfield and the entire Searchlight team have set the gold standard for feature film making, and I look forward to learning from and working with all of them as we try to do the same in television."