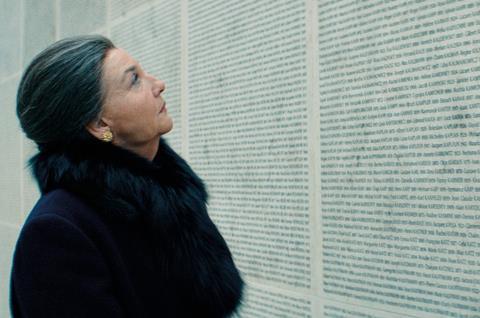 France's box office is continuing to move in an upward trajectory in November with 14.8 million admissions for the month, the highest of the year so far according to figures from the CNC.
The positive figures follow a decent October, when French theatres bounced back with 14.3 million admissions following the worst September in French box office history, with just 7.4 million tickets sold.
In total, 74 films were released in theatres in November, more than a pre-pandemic 61 in November 2019, an average of 15 films per week. US titles saw more screentime – there were 10 US films released for the month compared to six in 2021 and nine in 2019 – but local films also attracted audiences.
Three of the top five spots in the month's film rankings are occupied by French titles including Olivier Dahan's Simone Veil biopic Simone: A Woman Of The Century (Warner Bros France) released on October 12 that has sold more than 2 million tickets to date and is second in the rankings. It is behind only Black Panther: Wakanda Forever (Disney) released on November 9 (2.8 million admissions).
The film has provided a much-needed boost for the French box office, particularly after Disney had threatened to pull it from French theatres in the wake of windowing wars with French authorities.
Another French film, Nicolas Bedos' Mascarade (Pathé) has sold nearly 800,00 tickets since its October 26 release. It stars Pierre Niney, Isabelle Adjani and François Cluzet, premiered out of competition in Cannes and is produced by Films du Kiosque.
Further arthouse successes are James Gray's Cannes title Armageddon Time (Universal), which sold 300,000 tickets; and Reste Un Peu (Studiocanal) from actor-director Gad Elmaleh, with 260,000 ticket sales.
Reality check
While ticket sales were up 5.2% from November 2021, admissions are still not up to pre-pandemic levels. November's figures were 27.4% less than the same month in 2019 and 21.3% less than the 2017-2019 average. From January to October 2022, France has notched up 133.9 million admissions, 29.9% less than the same period in 2019.
The new box office momentum should continue through the rest of 2022 thanks to upcoming titles Puss In Boots: The Last Wish (Universal, December 7) and Avatar: The Way Of The Water (Disney, December 14), with the French box office poised to pass the coveted annual goal of 150 million annual ticket sales.
Local titles that could woo filmgoers over the extended holiday break include horse-riding tearjerker Christian Duguay's Ride Above (Pathé) starring Mélanie Laurent; Bruno Chiche's star-powered Maestro(s) (Apollo Films) with Yvan Attal, Pierre Arditi and Miou-Miou and Cannes title and Algeria's Oscar pick Rachid Bouchareb's Our Brothers (Le Pacte).
One possible brake could be the football World Cup Finals taking place in Qatar in December; The French national team is now in the quarter-finals with a match against England scheduled in the evening of Saturday December 7.