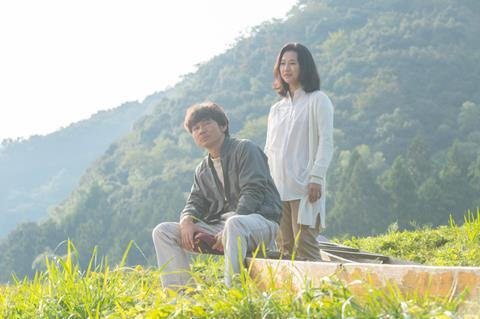 Japan's Free Stone Productions has picked up international rights to two dramas directed by Yoshinari Nishikori: The Takatsu River and Meeting Myself.
Starring Masahiro Koumoto and Naho Toda, The Takatsu River is set in a town that is struggling with population decline and the loss of its traditional arts, as young people move away to the big cities. Japanese release is scheduled for the first quarter of 2020.
Meeting Myself is the story of a fisherman suffering from amnesia following an accident, whose mother sees an opportunity to help him when she starts taking in exchange students. The film, which was released in Japan in May, stars Takahiro (High & Low: The Movie) and veteran actress Keiko Matsuzaka (Legend Of The Demon Cat).
Nishikori is best known for award-winning drama Railways (2010). Other credits include Konshin (2012) and Tatara Samurai (2016).
Free Stone is also handling sales on Kiyoshi Kurosawa's To The Ends Of The Earth, which premiered in Locarno and is screening in BIFF's Icons section, and Yoshihiro Nakamura's comedy The 47 Ronin In Debt, which is playing at the Tokyo International Film Festival.