Cannes will be tying up the line-up until late into the night, according to Frémaux's recent book.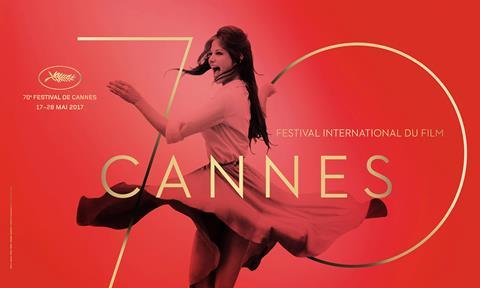 With less than 24 hours to go until the Cannes Film Festival unveils the Official Selection of its 70th edition (May 17-28) speculation is building.
The eve of the announcement is a decisive day for the festival as it ties-up the loose ends of it line-up.
Cannes delegate general Thierry Frémaux and the rest of his selection and press team will be lockdown at the festival's rue Amélie offices in the shadow of the Eiffel Tower.
Frémaux describes today as the "day of all dangers", in his recent book, Sélection Officielle (pictured, right), a blow-by-blow account of how the 2016 selection came together over the course of a year.
"There are still films to be seen and decisions to be taken, some will be delicate: establishing a selection is not an exact science," writes Frémaux.
It is a particularly tense day for the French film industry. Under festival convention, the final selection of French films is not made until all the potential contenders have been screened. This can go right up to the wire.
"The whole industry is on tenterhooks: there are those who think they've been selected, those who hope to be selected and those who want to believe they're in… Numerous texts land, all saying the same thing… 'We need to go to Cannes'," recounts Frémaux.
"I'm often asked how we make our choices. Well, in the same way as any other type of amateur: on the basis of feeling, intuition, passion…and occasionally opinion. We're accused of a thousand misdoings, undeclared friendships and secret pacts.
"But, we have one single objective, to make the best selection possible. On this last day, there's no place for anything else. The clock is turning, our brains are in tatters. Films which once seemed an obvious choice no longer do today and such and such a film which left us indifferent has come back with force."
FINAL DELIBERATIONS
Last year at this stage, roughly 75% of the selection was in place. Films which had their competition slot confirmed on the Wednesday included, Toni Erdmann (pctured), propelled from a previously promised Certain Regard slot, and Kleber Mendonça's Aquarius.
Asghar Farhadi's The Salesman – which would go on to win best screenplay and best actor for co-star Shahab Hosseini at Cannes and then the foreign language Oscar this year - would only be seen for the first time at around 5pm on the Wednesday. A final decision was taken after the main announcement.
On the French front, the French 180 films submitted had been whittled down to 20 titles for 10 slots by this stage.
Final deliberations began around 4pm and went on intermittently until 9pm, at which point four French films were locked for competition: Slack Bay, Personal Shopper, Staying Vertical and From The Land Of The Moon, which had only just been screened the day before.
THE ART OF REJECTION
For Frémaux, one of the hardest parts of his job on this day is breaking the news to the producers and directors who have failed to get their films into Official Selection.
He and Christian Jeune – the director of Cannes' film department – often end-up contacting people by phone or text until the small hours of the morning.
"What does one to say to people one has disappointed and how should one proceed so as not to cause any hurt? The truth is, our refusal is necessarily violent – as in love," writes Frémaux.
He gives an example of a text he sent to the French producer Alexandra Henochsberg of Paris-based Ad Vitam last year.
"Alexandra, I prefer to write to you. It won't be in competition. You will feel let down. We have made other choices. We can talk if you want, once your disappointment has passed. I am sorry to have to inflict this on you, Thierry."
THURSDAY'S ANNOUNCEMENT
With Frémaux and his team once again in lockdown mode in rue Amélie as they finalise the 2017 selection, rumours are swirling over what's in and what's out.
There is mounting speculation that Michel Hazanavicius's playful Jean-Luc Godard tribute Redoutable (pictured) will open the festival this year. It is unusual for the opening film to be announced so late.
It is a choice that would make sense as the event marks its 70th edition.
The director has had a love-hate relationship with the festival over the years but is also tied up in its history.
He first attended as critic in 1960, did not make it into the festival with Breathless, making his Official Selection debut in 1963 with Contempt instead.
Five years later, he would attempt to shut the festival down alongside François Truffaut and Claude Lelouch as part of the 1968 student and worker protests against the establishment.
This did not stop him becoming an often-controversial Cannes habitué in subsequent years but fans were disappointed in 2014 when he did not accompany Goodbye To Language, sending a video instead explaining that he no longer felt part of the festival milieu.
Frémaux reveals in his book Sélection Officielle that Godard has long been on his wish-list for jury president and that the festival made serious overtures to the director to take on this role in 2016, but in vain.
A screening of Redoubtable would be one way of getting the Godard back on the Croisette, in spirit, if not in person.