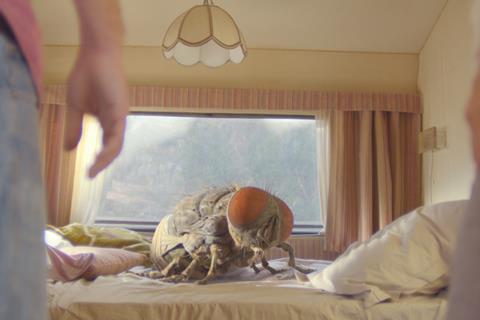 France's cinemas reopen their doors on Wednesday (May 19) after more than six months of closure as part of the country's efforts to reign in a second wave of Covid-19.
Its 2,045 cinemas and their some 6,000 screens have been dark since October 30, 2020, with the hiatus following a previous 14-week closure during the first national lockdown in spring 2020.
As Covid-19 cases edge down and the vaccination rate rises, the reopening is part of a wider easing of restrictions which will also see café and restaurant terraces and museums and theatres open for business for the first time in six months.
In the initial weeks of this fresh reopening, there will be limits on the audience capacity set at 35% from May 19, rising to 65% on June 9 and then lifted entirely on June 30.
A 9pm curfew, which rises to 11pm on June 9, means cinemas will lose their second evening screening for the first three weeks. The sale of food and drink will also be prohibited for now with spectators required to keep their masks on throughout the screenings.
These limits have not curbed the enthusiasm of distributors and exhibitors as they brush off stalled campaigns and set new release schedules. October's lockdown was a bitter pill to swallow for both distributors and exhibitors. After a hesitant reopening last June following the first lockdown, audience numbers had just started approaching pre-pandemic levels again.
"After 201 days of closure, and 300 days of closure in total since March everyone is happy to be opening their doors again," said Marc-Olivier Sebbag, managing director of the National Federation of French Cinemas (FNCF).
The federation estimates the exhibition sector lost €1bn ($1.2bn) in revenue in 2020 and €1.6bn ($1.9bn) in total from March 2020 to May 19, 2021
Although it outperformed other European markets, France's box office, which is traditionally the biggest box office in Europe, made $545m in 2020, against $1.7bn in 2019, with 65.1 million admissions, against 213 million the previous year.
Small distributor fears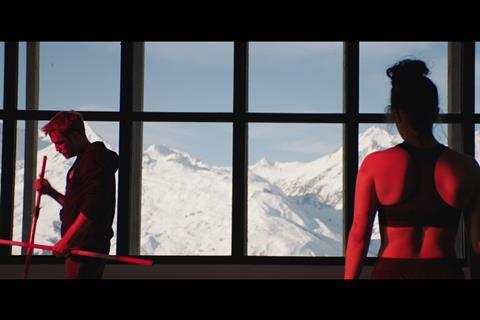 The May 19 reopening comes just a month earlier in the calendar than last year's reopening on June 22, 2020 but the mood is very different. Many distributors took a wait-and-see approach last summer, holding back key titles until the autumn. This resulted in a paltry offering that in turn prompted some theatres to close their doors again until the end of August when the arrival of Tenet helped turbocharge cinemagoing.
This time around, with an estimated backlog of some 400 films having missed their original scheduled releases, distributors have rushed in to date their films. More than 30 films are due to hit screens on May 19, compared to an average of around 15 releases a week in a normal year, with some 20 releases a week expected throughout May and June.
Roughly half the titles going into cinemas on May 19 were first released on the eve of the October closure such as Albert Dupontel's comedy-drama Bye Bye Morons for Gaumont, comedy 30 Days More (Studiocanal), Thomas Vinterberg's Oscar winner Another Round (Haut et Court) and Maïwenn's DNA (Le Pacte).
There are a handful of new releases which had been gearing up for launches in November or December such as Charlène Favier's Cannes 2020 selection Slalom (Jour2Fête) and Quentin Dupieux's Venice hit Mandibules (Memento Distribution). Jour2Fête co-head Étienne Ollagnier said his company decided to push on with the release of Slalom in spite of the 35% capacity limit.
"The film was supposed to come out on November 4, the posters were up, we'd done the media campaign. It wouldn't have made sense to pull back and start all over again later," he said.
As co-head of France's Syndicate of Independent Distributors (SDI), Ollagnier has led calls for sector-wide cooperation to ensure smaller titles do not get squeezed off screens as the US studios and bigger local distributors start to rachet up wide, mainstream releases later on in the summer and autumn.
Such cooperation has stalled for now, with the Federation Nationale Des Editeurs De Films (FNEF) – which represents the bigger distributors and US studio subsidiaries – refusing to participate, saying screen allocations should be left to market forces.
"The idea was to smooth out the release calendar at least until the end of the year," said Haut et Court co-head Carole Scotta, who as co-president of DIRE, the other key body for independent distributors, which also backed plans for cooperation.
"But while the independents were behind this approach, the refusal of the other distributors, namely the subsidiaries of US studios, exhibition chains or TV networks, to participate stopped any progress in this type of consultation."
An abundant and diverse offering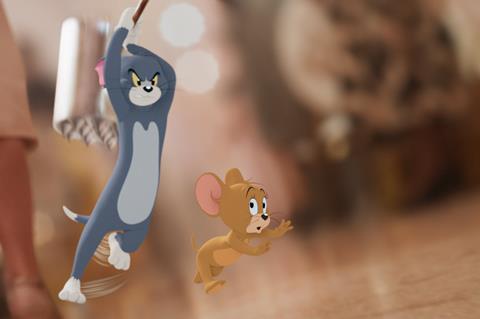 For now, however, US Studios have programmed only a handful of titles while audience capacities are capped, with most due to ramp up major releases from early July.
Warner Bros. France is the only studio releasing a new film in the first week of reopening with feature-length animation Tom And Jerry, while Universal Pictures International France is giving Trolls World Tour another whirl having originally released it theatrically on October 14.
Local distributors – big and small - have rushed in, however, to clear 2020 and early 2021 festival titles as well as award season films before a new raft of features start to be unveiled, kicking off with Cannes in July.
DIRE and the SDI continue to monitor the situation and may push for regulation if the release calendar starts looking very crowded into the autumn.
The flipside of this situation, acknowledges Ollagnier, is that it is a great time to be a theatre or a spectator as there promises to be a particularly "rich offering" of films over the coming weeks.
"It will be like the Cannes Film Festival every day," he said.
Beyond Another Round and Slalom, other Cannes 2020 titles due to return to screens or open in the coming weeks include DNA, Josep, My Best Part, Should The Wind Drop, The Speech, Rascal, Home Front, Spring Blossom, The Swarm, Nadia, Butterfly, French Tech, The Real Thing.
Award season features lined-up include The Father for Orange Studio/UGC Distribution and Promising Young Woman for Universal Pictures International France on May 26; Nomadland for The Walt Disney Company France on June 9, Sound Of Metal for Tandem Films on June 16 and Minari for ARP Sélection on June 23.
A handful of 2021 Cannes and Venice hopefuls have also been given tentative dates, including Mia Hansen Love's Bergman Island (July 14), Tony Gatlif's Tom Medina (August 4), Arthur Harari's Onoda (July 21), Hanna Bergholm's Hatching (August 18), Bruno Dumont's France (September 1) and Nanni Moretti's Three Floors (October 27).
Confirmed Cannes selections Leos Carax's Annette (UGC Distribution) and Paul Verhoeven's Benedetta (Pathé) will come out on July 6 and July 9 respectively.
As the opening film of Cannes, Annette is scheduled to play on some 300 French screens at the same time as it world premieres in the Palais des Festivals on July 6. As part of a long-running partnership between the FNCF and Canal+, the opening ceremony will also be transmitted in cinemas across France.
Beyond festival and awards films, the French production and post-production sectors have been up and running again since the end of last May and a raft of new mainstream local titles are also poised for release, notably, Gaumont's OSS 117: From Africa With Love, Pathé's Eiffel and SND's Kaamelott – Premier Volet.
Spectators eager to return
Sebbag is confident it will be easier to get spectators through the door than last June.
"The mood has changed," he said. "I think people are keener than last year to get back into cinemas," he said.
He points to a recent study by audiovisual market research body Médiamétrie in which 80% of those questioned said going to the cinema was one of the first things they wanted to get back to when restrictions stated lifting.
Scotta at Haut et Court which is re-releasing Another Round on around 400 screens, concurs.
"The desire of the spectators is there, the health protocols are secure and validated by the ministry, and there are plenty of films, it's the reverse of the situation last June," she said.