The annual exhibition conference is taking place at Glasgow Film Theatre.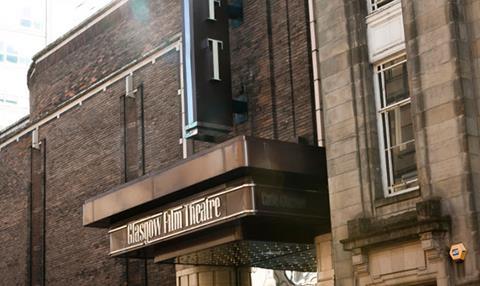 The full programme and line-up of speakers for this year's This Way Up film exhibition conference (November 29-30), held at the Glasgow Film Theatre, has been unveiled.
This year's keynote speakers are Bobby Allen, VP business development at MUBI, Swedish broadcaster and media analyst Johanna Koljonen, and Dawn Walton, founder of black-led theatre company Eclipse Theatre Company.
Oscar-winning film-maker Roger Ross Williams, winner at this year's Sundance with Life, Animated, will be in conversation with BBC Radio Scotland presenter Janice Forsyth.
Other speakers at this year's event include the BFI's head of audiences Ben Luxford, The Levelling writer-director Hope Dickson Leach, Dogwoof's head of distribution Oli Harbottle, British Council film programmer Jemma Desai, National Media Museum film manager Kathryn Penny, Regional Screen Scotland CEO Robert Livingston and BFI London Film Festival film programmer Kate Taylor.
This year's conference will spotlight the following topics:
The Problem of Abundance: exploring the continued increase of film content in UK cinemas – there were 759 films distributed in 2015, up from 527 in 2008 – and what this means for exhibitors.
The Future of Storytelling: highlighting the new technologies of Virtual and Augmented Reality, which have played major parts at international film festivals this year, and how these can sit within traditional exhibition models.
The Power of Place: focusing on how exhibition spaces affect audiences, and what exhibitors' roles are within communities.
Hacking the Back Office: looking at digital tools utilised by cinemas to manage time, resources and showing films.