Malaysian motorcycle action thriller marks Stephen Windon's directorial debut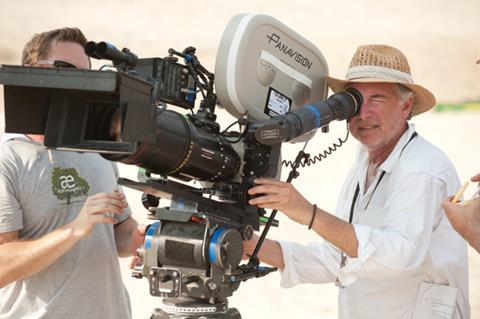 Fast & Furious 7 cinematographer Stephen Windon is make his directorial debut with action thriller Full Throttle, produced by Kuala Lumpur-based DragonSlate Media.
Windon is swapping cars for motorcycles in the action thriller, which is written by Todd Slawsby and set to start production in the first quarter of 2016.
Full Throttle will be produced DragonSlate founder Leon Tan. The production team will be led by Andrew Mason, executive producer on The Matrix trilogy and producer on Russell Crowe's The Water Diviner.
The film centres on a motorcycle racer who becomes a courier in Kuala Lumpur following a career-ending crash. When his girlfriend is abducted, he has to race against the clock across the city, all while being blackmailed by a criminal mastermind.
Windon said: "The timing for my transition into the directing seat has been made possible with the confluence of the right material and a great producing team. The strong character driven story loaded with adrenaline-fueled action is a perfect project for me to helm. I am looking forward to the excitement of the collaboration."
A 35-year veteran of cinematography, Windon is a long-time collaborator or director Justin Lin and are currently in pre-production on Star Trek 3.
Mason described Windon as a "storyteller", saying that he was "excited" to work with him and DragonSlate.
Tan added: "We couldn't be more thrilled to have Stephen on board to direct. Stephen is a master at his craft and simply perfect for Full Throttle, and we can't wait to see the action on the big screen under his direction."
The film will shoot in Malaysia, with additional photography in Singapore.
Executive producers are Sukee Chew, Andrew Ooi, Harriet Spalding and Robert Lundberg.