The action sequel, which has crossed the $500m mark, has lit up social media channels in its first week of release.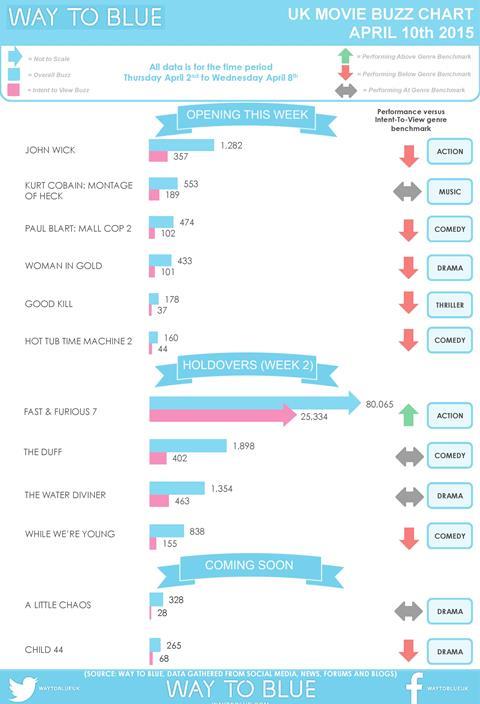 Fast & Furious 7 has proved a smash hit online over the past week as well as at the box office, according to Way To Blue.
The action sequel, starring Vin Diesel, Jason Statham and the late Paul Walker, has crossed the $500m mark at the global box office after just a week on release.
During that time (April 2-8) it has generated more than 80,000 comments across social media, news, forums and blogs with a third of those expressing intent to view (ItV) – meaning they would look to buy a cinema ticket.
The ItV figure of 32% is up on the usual scores, which tend to hover around the 20% mark.
It left the competition in the dust. In comparison, the likes of John Wick, starring Keanu Reeves as a retired assassin out for revenge, could only generate around 1,300 comments – although, in that case, it did generate a healthy intent to view of 28%.