Roberto Saviano is writing series about infamous Libyan dictator.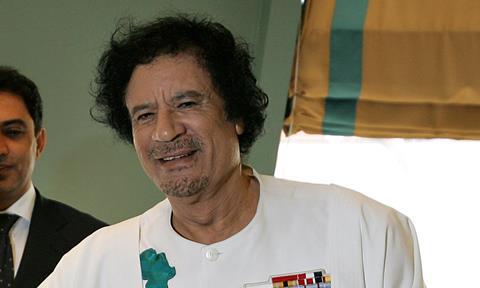 Entertainment One (eOne) and Palomar have announced a new TV series about the life of Muammar Gaddafi, created by Gomorrah writer Roberto Saviano.
Saviano is developing Gaddafi and will share writing duties with Nadav Schirman (The Green Prince). The duo will also executive produce.
The series will examine the life of Gaddafi, who ruled Libya from 1969 to 2011, when he was captured and killed.
eOne controls worldwide rights to the series, which is being spearheaded by eOne's Carrie Stein and Polly Williams with Palomar's Carlo Degli Esposti and Nicola Serra.
"This is a TV series about a warrior, a dreamer, who becomes a savage and merciless tyrant. A multi-millionaire oil tycoon and a vicious oppressor," said Saviano.
"It's the story of an adventurer from the desert, a rock 'n' roll tyrant, who self-ascribed terrorist attacks he didn't organize and associations with terrorist groups that he did not know in order to have the monopoly on one of his most important assets – fear."
Pancho Mansfield, president, global scripted programming, eOne television said: "As international co-productions continue to be a very important part of our global content strategy, we are thrilled to partner with Palomar, who share our passion for creating bold dramas."
Italian journalist Saviano wrote the bestselling non-fiction book Gomorrah, about the Camorra crime syndicate. He also collaborated on the screenplay for the movie adaptation and created the hit TV series of the same name.