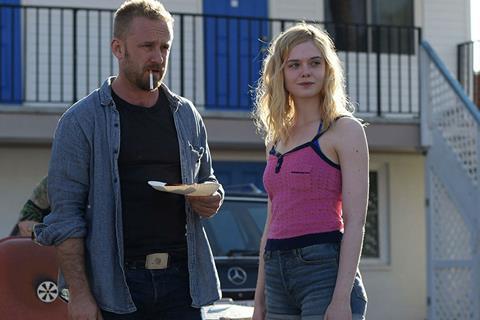 Toronto International Film Festival (TIFF) have released a statement explaining why Mélanie Laurent's Galveston has been withdrawn from its 2018 line-up.
The film, which stars Elle Fanning, Ben Foster and Lili Reinhart, was set to appear as a Gala Presentation, but has now been replaced with the world premiere of Matthew Heineman's A Private War. Galveston is written by Nic Pizzolatto (based on his novel of the same name), and had its world premiere at South by Southwest in March.
The statement reads: "We have recently learned director and cast for Galveston are no longer available to attend the Canadian Premiere in Toronto due to work commitments. Our Gala Presentations require filmmaker and key cast to be present at the premiere screening at Roy Thomson Hall, and unfortunately we cannot move forward with Galveston in this selection. At this time, all our other programming slots are in place so we have regretfully withdrawn the film. We wish Mélanie Laurent and the film's production team the very best, and hope Toronto audiences will have the opportunity to see Galveston in the near future."
A Private War, the feature narrative debut of Matthew Heineman (Cartel Land, City of Ghosts), stars Rosamund Pike as real-life award-winning war correspondent Marie Colvin. Jamie Dornan Stanley Tucci, and Tom Hollander co-star.