COMIC-CON: The panellists from HBO's smash series took to the hallowed Hall H on Friday with their hands – and mouths – tied.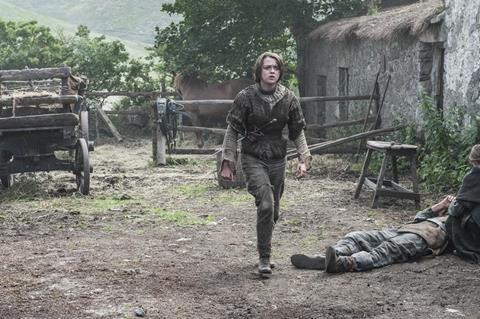 The production cycle dictates the impact of Comic-Con presentations and, with the start of shooting on Season 6 still several months away, it was Natalie Dormer, who plays the scheming Margaery Tyrell in Game Of Thrones, who best summed it up.
"I don't have an effing clue," she replied when asked what audiences could expect from her character when the fun and games resume in March 2016.
The cast have not read their lines yet and even executive producer Carolyn Strauss was restricted to circumspect replies that shed no light on what to expect.
That is not to detract from the entertaining quality of a panel populated with a good mix of significant characters, even if arguably the most pressing question of them all – namely how the show runners might crowbar the very dead Jon Snow back into action – scarcely got a mention.
Gwendoline Christie, Maisie Williams, Sophie Turner, Carice van Houten, Alfie Allen, John Bradley, Liam Cunningham, Hannah Murray and the witty Conleth Hill regaled a knowledgeable crowd with anecdotes and deeper reflections on their roles.
Turner was asked to describe Sansa Stark's feelings towards Theon Greyjoy, whom for much of the show she believes slaughtered her younger brothers, only to join with him in a moving rapprochement in the final episode.
"Because she grew up with him she will always trust in him that little bit," said Turner. "She likes him but she hates him – there you go."
Van Houten, who plays the witch Melisandre, relished the rare opportunity to portray evil. "I have never got so much hate mail. I love to play this character and she sort of starts to crumble in the last season."
The Dutch star went on to say, "I would love to live in a world where Samwell Tarly is king."
Christie, a fan favourite for her portrayal of the honourable Brienne of Tarth, praised the writers for creating a strong, modern woman.
Of particular satisfaction to Christie was the way she and her former prisoner Jaime Lannister, played by Nikolaj Coster-Waldau, develop a grudging respect for each other "that was not rooted in sexuality."
Strauss addressed the frequent complaints about the depiction of violence and violence towards women in Game Of Thrones.
"They're trying to put together the best and worst of these personalities in that mythical world at that time," said Strauss.
David Nutter, one of the directors known for tackling some of the grimmest episodes, recounted what President Barack Obama said when they met.
"He said, 'You didn't kill Jon Snow, did you?'" Nutter said the leader of the free world also confided that his favourite episode was the Red Wedding.