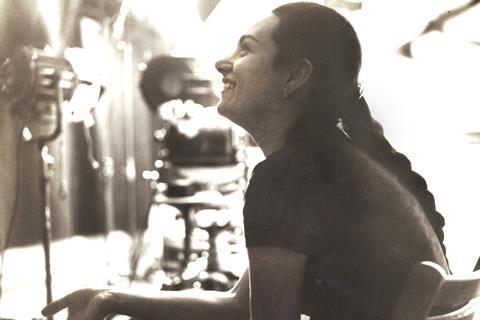 Producer, director, distributor and exhibitor Barbara Stone, who worked in London and the US, has died aged 83.
Stone was perhaps best known for founding the Gate Cinemas and Cinegate Film Distribution with her husband David Stone, who died in 2011.
The Gate Cinemas was one of the UK's best-known independent cinema chains in the 1970s and 1980s. It started with the acquisition of the former Classic cinema at Notting Hill Gate in 1974, which was renamed the Gate, followed by the Gate 2 in Brunswick Square in 1978 and the Gate Camden in 1981.
Cinegate distributed foreign cinema and independent feature films. Its first acquisitions were three features from German auteur Rainer Werner Fassbinder, the first time his films were shown in the UK. Cinegate also distributed debuts by Derek Jarman, Marleen Gorris and Ben Lewin, and found success with films by Wim Wenders, Woody Allen, Bernardo Bertolucci, Francesco Rosi, Nagisa Oshima and Jonathan Demme.
They operated the Gate Cinemas and Cinegate until 1986.
Stone also enjoyed a long career as a producer. Her notable credits with her husband included Robert Kramer's Milestones (1975) and Jerome Hill's Film Portrait (1972) starring Brigitte Bardot and Ernest Borgnine. She also produced The Steal (1995) starring Alfred Molina and Joanna Hogg's debut feature Unrelated in 2007.
She was involved in Jonas Mekas' The Brig (1964), which won best documentary at the Venice Film Festival; Adolfas Mekas' Cannes Critics Week title Hallelujah The Hills (1963); and the Mel Brooks-produced The Doctor And The Devils (1982).
The Stones also co-directed Cuban documentary Companeras And Companeros with Aldolfas Mekas during the height of the US embargo against Cuba in 1970.
Her later roles included serving as director of creative affairs for Ideal Communications, a UK production and sales company, which was backed by U2's management company from 1987 to 1991.
Stone also taught film production at Drama Centre London, where she produced several graduate film projects; and was a founding member on the board of the directors of the Playground Theatre in West London.
While living in San Francisco in the early 1990s she was managing director of the San Francisco International Film Festival, and was on the board of directors of the American Conservatory Theatre.
More recently she was developing a television series about the Roma with director Derek Coutts and her daughter Alexandra, as well as writing a musical with her son, Dylan Stone.
She is survived by her children Alexandra, Jordan, Dylan and Ethan and her grandchildren Veronica, Stella and Vincent.