The Escape, Dominic Savage's drama starring Gemma Arterton and Dominic Cooper, has racked up the deals for sales agent Independent.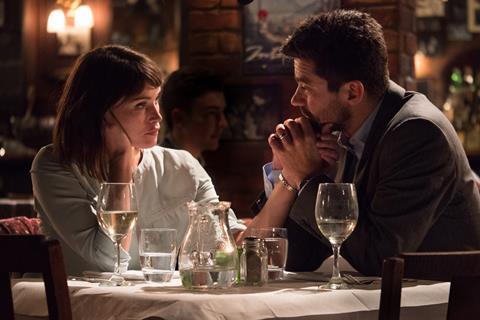 The film has sold to France (KMBO), Australia (Rialto), Spain (Filmax), Italy (Fil Rouge Media), Portugal (Outsider Films), Turkey (Fabula Films), Middle East (Front Row), China (Time-In-Portrait-Entertainment), Ex Yugoslavia (Stars Media International) and Poland (NC Plus).
As previously announced, IFC has North American rights and is lining up a May release, while Vertigo Releasing has UK rights.
The Escape premiered at last year's Toronto International Film Festival. The story depicts a dissatisfied woman who leaves her family behind. Screen's review said "Gemma Arterton shines in Dominic Savage's portrait of a crumbling marriage".
It was produced by Guy Heeley for Shoebox Films with Gemma Arterton, Paul Webster, Jul-ian Bird and Joseph Berry Jr serving as executive producers. Lorton Entertainment financed the project.
Independent's head of sales Sarah Lebutsch commented: "The Escape is an important film with a terrific central performance by Gemma Arterton. We are delighted to be partnering up with outstanding distribution partners to bring the film to audiences around the globe."