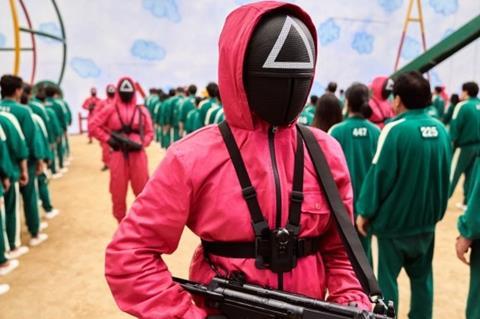 The future of streaming and how producers should adapt to a fast-changing landscape led the discussion at the Geneva Digital Market this week.
An international audience at the Swiss industry event reflected on a recent study by the European Broadcasting Union (EBU), which estimated that the European cinema and theatrical sector is set to lose $22bn over the next five years as audiences find entertainment elsewhere.
This was illustrated by recently reported Netflix figures that South Korean series Squid Game generated a value of $891m for the streamer, demonstrating how viewers habits have changed following the advent of VOD platforms.
At the session, titled 'Audience engagement and monetization on VOD, digital platforms and beyond', former Disney US strategy executive Sander Saar said: "Control has shifted from the head of a cinema or TV network to an algorithm, where everyone's feed is personalised and every creator has the chance to have their story seen by the audience. This has caused so many entrants coming into the space, fighting for [audience] time."
"People want access to all [content] on all platforms, all the time so are super picky," said David Mühle, CEO of Swiss firm Playpilot, which aggregates titles from across streaming platforms as a recommendation engine.
"When I talk to investors, they say streaming has matured and not going to boom any further but that is simply not true," he added, citing estimates that revenues from global streaming will grow to $149.3bn by 2026, up from $38.5bn in 2018.
"The average number of streaming service per household grew to nine (including free) in Q2 2021," he said. "This creates opportunity to bring some order in this crazy space. The solution would be a Spotify for video, but that isn't going to happen. Over a lifetime, we'll spend one and a half years trying to find what to watch. Piracy is increasing as a result and word of mouth remains the most trusted recommendation."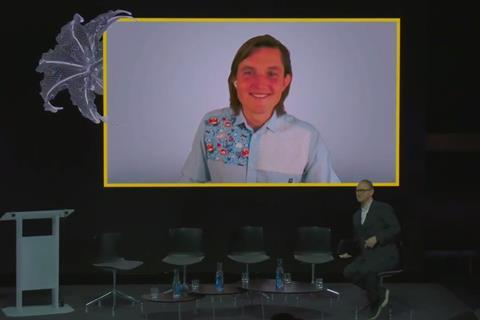 Mitch Mallon, CEO of US digital distribution company Stadium Media, said: "The state of the OTT market today is, basically, confusion.
"A lot of these [VOD] companies are going to go away. We haven't yet had that implosion yet but it's going to come. It's expanding too quickly and there's going to be a reduction of who's out there. It can't be sustained. But, until then, you need to be wise as to who you take your content to."
Ben Johnson, CEO of Danish marketing firm Gruvi, added that "audience targeting" has become the most important part of the marketing cycle.
He advised the assembled producers to use free tools such as Google Trends to pinpoint the audience and how to best target them. "Finding out where their loyalties and interests lie can affect the script to the release," explained Johnson. "If you're entering into a conversation with someone like Netflix, I'd go in armed with the potential reach of your story as possible."
"My feeling is that the production side of the business is going to boom over the next 10 years," he added. "There's more and more money entering production. It's about beginning to understand that – from your film being produced, it's no longer good enough to make a movie and chuck it out there. [Producers] need to look at what happens downstream for their films."