Scandinavian feature film and mini-series Gentlemen and Gangsters, based on Klas Östergren's best-selling novels and directed by Mikael Marcimain (Call Girl), has begun shooting.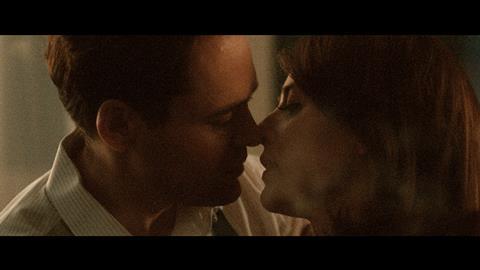 David Dencik (A Royal Affair) headlines the cast of the €10 million ($13 million) project.
The feature film will be called Gentlemen while the TV series is entitled Gentlemen and Gangsters, and will be available either as 4 x 90-minutes or 8 x 45-minutes.
The producers are Johannes Ahlund, Fredrik Heinig and Mattias Nohrborg.
The Scandinavian release of the feature film is set for September 2014 through Svensk. The TV series is due to be aired at Christmas 2015.
Wild Bunch
Wild Bunch is to handle international rights on the project and will begin its sales drive next year.
"We are very happy to work on such rich material," Wild Bunch's Carole Baraton. "We are proud to work with Mikael who is an emerging talent of the new generation of talents in Scandinavia."
Wild Bunch will be selling the film and TV dramas as a package.
Modern classic
Given its mix of cinema and TV elements, Gentlemen is already provoking comparisons with The Millennium Trilogy, which opened with The Girl With the Dragon Tattoo and was both planned and shot in the same way.
"I am eager to do a new feature. Since I've done a lot of television work, I also enjoy that," Marcimain told Screen of the decision to flit from big screen to small screen.
Östergren himself has scripted the film and TV episodes. His novel Gentlemen was first published in 1980 and was acclaimed as a modern-day Swedish classic. The sequel Gangsters followed in 2005.
The feature film is based entirely on Gentlemen. The TV series is based on both novels.
Producer Nohrborg hasn't entirely discounted the possibility that the TV films might have a theatrical life if the film proves a success.
"We have no such ideas but, of course, you never know!" the producer commented. "We are (also) fully aware of the remake possibilities but haven't made any kind of decision (on that)."
Epic tale
The epic story stretches from the 1940s to the present day. "It's a mix of genres. It has classic drama (elements) and comedy and it has elements of a thriller," Marcimain states.
David Dencik plays Henry Morgan, a boxer, jazz pianist and bartender. Ruth Vega Fernandez, David Fukamachi and Sverrir Gudnason also play key roles. Shooting has already begun on some winter scenes prior to principal photography beginning in May. The production is due to wrap in November.
Dencik described his character as "very charming, very outgoing, very extrovert and hyper-social figure…he is eccentric, he is moody, he has alcohol issues."
To get in shape to play Morgan, Dencik revealed that he has been training as a boxer and has also been taking piano lessons.
Produced by B-Reel Feature Film, Gentleman And Gangsters is co-produced by Swedish Television, SF, Film i Skåne & 4 1/2 with support from the Swedish Film Institute / Lars G. Lindström, Norwegian Film Institute & Nordisk Film & TV Fund