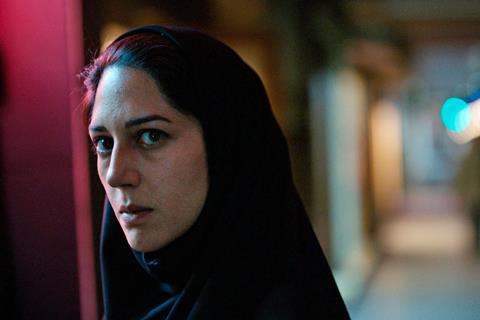 Munich-based distributor Alamode Film is set to make its first foray into production as a co-producer of Köln 75 with Holy Spider's German producer One Two Films.
The feature, by New-York-based Israeli filmmaker Ido Fluk, centres on Vera Brandes who staged jazz musician Keith Jarrett's legendary Köln Concert in 1975 at the tender age of 17.
Since then, she has subsequently run her own record label and become an award-winning music producer as well as one of the world's leading authorities on music medicine research.
Speaking exclusively to Screen Daily at Holy Spider's German premiere at Filmfest Hamburg, One Two Films' Sol Bondy said that his company has already enjoyed "a very productive working relationship" with Alamode on the German release films such as Grímur Hákonarson's The County and Vadim Perelman's Persian Lessons.
The collaboration will continue next February with Ali Abbasi's Holy Spider opening on between 80 and 100 prints in Germany.
"Alamode came onboard Köln 75 at a very early stage and we already have ARTE as a partner. Mala Emde, Alexander Scheer and Ulrich Tukur were our first choices as cast and have all indicated that they want to be part of the project," producer Fred Burle explained.
The Cologne Opera House where the original concert was held is being renovated, so the producers will instead use a theatre in Poland's Lódz as a venue.
"As a result, the Polish producer Ewa Puszczynska with her company Extreme Emotions has joined the project as a co-producer and will now be applying for production support from the Polish Film Institute," Bondy said.
Shooting of Köln 75 is now planned for mid-2023 with the completed film set to be delivered by the beginning of 2024.
Meanwhile, One Two Films is now in the final stages of post-production on its co-production of Icelandic filmmaker Hafsteinn Gunnar Sigurdsson's Northern Comfort, a dark comedy about the fear of flying, with an international festival premiere planned for early 2023.
Alamode is also the German distributor of another two award-winning titles from this year's Cannes Film Festival: Golden Palm winner Triangle of Sadness - which opens in Germany this week on October 13 - and Marie Kreutzer's Corsage which was released in Germany and Austria in July.