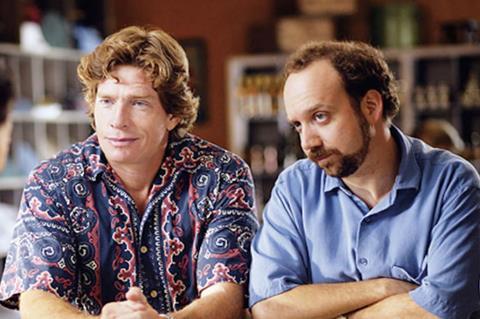 German wunderkind filmmaker and wine lover Felix Starck has optioned Rex Pickett's Sideways and will shoot a $5 million German adaptation later this summer.
The novel follows two male friends at a pivotal point in their lives who head off together on a trip to wine country. It has already been adapted for the screen successfully by Alexander Payne in his 2004 comedy-drama starring Paul Giamatti and Thomas Haden Church. Now, Pickett has given his blessing to the new version by Starck, which is backed by StudioCanal and is currently being cast by Simone Bär (Inglourioius Basterds, The Reader, The Lives Of Others).
In Starck's version, the friends travel to the German vineyards in the Rheingau region. The script retains many elements of Pickett's novel but also adds new material.
29 year old Starck, who will write, direct and produce the film, is the founder of Koryphäen Film GmbH.
The company is currently in post-production on Es ist zu deinem Besten, the new feature from Sophie Scholl director, Marc Rothemund.
Another project which Starck is producing is Josephine which will be directed by Doroteya Droumeva (a winner in Cannes Film Festival's Cinéfondation for her short The Letter). The new film is about a young mother forced to give away her baby. A few years later, she sees a child she is sure is her own.
Starck made his name with his travel documentary, Pedal The World (2015), in which Starck documented his 18,000-kilometer bicycle journey across 22 countries - and which turned into a huge box office and home entertainment hit.