"Germany doesn't exist on the map – at least for US producers," says Studio Babelsberg CEO Christoph Fisser.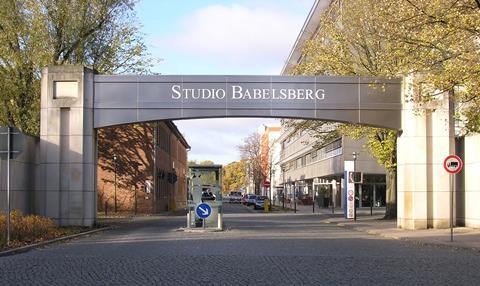 German film studios and producers have stepped up calls for an automatic tax incentive scheme to be introduced to put Germany on an equal footing with such countries as the UK, Belgium and Croatia in attracting foreign film productions.
Studio Babelsberg CEO Christoph Fisser didn't mince his words about the difficulties being faced when he declared that "Germany doesn't exist on the map – at least for US producers" and pointed that his studio hadn't been able to win any new project to come to shoot in Babelsberg since May 2015 because of the lack of attractive incentives on the scale offered in other territories.
The fact that Peter Segal's $130m film Inversion – the first production by the Hong Kong/Beijing-based company Facing East – is now set to begin shooting at the studios in the spring was the result of nearly six years of negotiations by the Babelsberg management.
Earlier this week, the studio received funding from the local film fund Medienboard Berlin-Brandenburg (€700,000) and Medien- und Filmegesellschaft (MFG) in Baden-Württemberg (€600,000) for the production starring Samuel L. Jackson and Travis Fimmel.
Medienboard CEO Kirsten Niehuus added that there are German productions with German stories opting to shoot in Prague or Belgium rather than back home because of the incentives offered, and suggested that an incentive programme on the scale of the UK's with around €200m each year would help secure Germany's international competitiveness for domestic and foreign producers.
While regional politicians such as Brandenburg's Economics Minister Albert Gerber and Berlin's Governing Mayor Michael Müller have been championing the film industry's calls for a tax incentive scheme, it is probably unrealistic to expect anything to happen now before the Bundestag election this September.