Berlin-based One Two Films is making its first foray into Stateside production as the co-producer on Jennifer Fox's fiction feature debut The Tale, which begins shooting at locations in Louisiana today (Oct 20).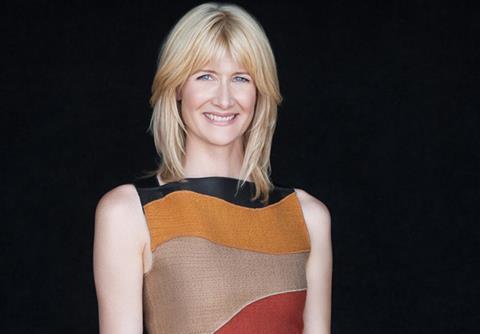 The investigative thriller is being produced by Blackbird Films and A Luminous Mind Productions, with Lawrence Inglee and Laura Rister as producers and Oren Moverman serving as executive producer.
The autobiographical story has a cast headed up by Laura Dern, with Ellen Burstyn, Isabelle Nélisse, Elizabeth Debicki and Jason Ritter.
One Two Films' Sol Bondy - who was a Screen Future Leader at Cannes 2013 - told ScreenDaily he had been introduced to The Tale as a project when he and Fox took part in the 2013/14 edition of the Transatlantic Film Partners programme.
He subsequently brought public broadcaster ZDF and ARTE to the project which is being handled internationally by Mongrel International and is set to wrap principal photography in December.
From Helsinki to Bratislava
One Two Films is also involved in another two feature productions which are currently shooting in Helsinki and Bratislava: Juho Kuosmanen's The Happiest Day in The Life of Olli Mäki and Jan Speckenbach's Freedom (Freiheit).
The €1.5m drama based on the true story of Olli Mäki, one of the most talented Finnish featherweight boxers of the 1960s, was brought to the attention of Jamila Wenske, Bondy's partner at One Two Films, when she attended the 2014 edition of the Torino Film Lab where the project was pitched by producer Jussi Rantamäki.
The German outfit brought financing from ARTE and German public broadcaster SR to the project which will be released theatrically in Finland by BUFO Ltd's distribution arm B-Plan.
Rantamäki presented some footage from the black-and-white film at last month's Finnish Film Affair works in progress showcase whilst the film was in the middle of shooting in the Finnish capital.
Slovakia's Bfilms is a partner on Speckenbach's second feature Freedom which stars Johanna Wokalek (Pope Joan) and Hans-Jochen Wagner (Lore) in a family drama in three episodes over two years chronicling events after a woman leaves her husband and children without saying goodbye.
The first episode - shot a year ago - follows the woman through Vienna and Bratislava as she attempts to create a new life for herself, while the second episode, now in production, focuses on the life of her husband and children two years on from her disappearance. The third and final episode, which takes place on the family's last evening together, is set to be shot next spring during the Easter holidays.
Bondy revealed that the fledgling sales company Pluto Film will handle international sales, and Film Kino Text will release the drama in German cinemas.
North African setting
Meanwhile, Wenske is preparing the shoot for Hungarian director Bálint Kenyeres' debut feature Hier in Morocco set to roll from next February.
Romanian actor Vlad Ivanov (Four Months, Three Weeks, Two Days) has been cast for the €2.5m French/English-language production which One Two Films will be producing with Mirage Film Studio (Hungary), Les Films de l'Après-Midi (France), Rotterdam Film (The Netherlands) and Bleck Film (Sweden).
ARTE and SR are also partners on this project which has attracted funding from The Netherlands Film Fund, CNC, Film Väst, and the Hungarian National Film Fund, among others.
Mátyás Erdély, the DoP on László Nemes' Holocaust drama Son Of Saul, will serve as cinematographer.
In addition, One Two Films could become the German partner on Isabel Coixet's adaptation of Penelope Fitzgerald's novel The Bookshop which is scheduled to begin shooting in Yorkshire next January before moving on to locations in Barcelona.
Celsius Entertainment is already attached as sales agent for the production by Spain's Diagonal Televisió and A Contracorriente Films and Chris Curling's Zephyr Films.
Moreover, Bondy and Wenske are continuing their collaboration with Israeli filmmaker Tom Shoval and producer Gal Greenspan after co-producing Youth with Shoval's second feature Shake Your Cares Away
which was pitched at the Sofia Meetings.
Bondy has begun raising finance for the project which has already attracted a French co-producer in Julie Salvador from Christmas in July.
In the cinemas
One Two Films saw its co-production of Anders Morgenthaler's I Am Here, starring Kim Basinger, released theatrically in Germany this year.
The company also had the world premiere in Toronto of Pan Nalin's Angry Indian Goddesses which is also handled internationally by Mongrel International.
Billed as India's first female buddy movie, Nalin's hyper-realistic portrayal of modern Indian women will have its German premiere this week during the 49th edition of the Hof Film Days. (Ends)